In another indication of the "middle-class squeeze," a new survey has found that 34% of middle-class Americans are currently not contributing to a retirement account and even those who have saved for retirement have saved only a median of $20,000.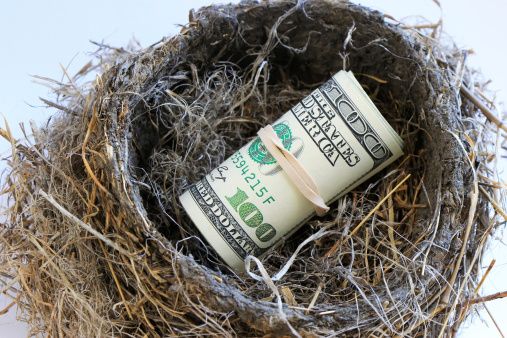 Nineteen percent of those surveyed by Wells Fargo and Harris Poll reported that they don't have any retirement savings while 31% said they will not have enough money to financially "survive" retirement. Middle-class Americans across all age groups in the study expected they would need a median savings of $250,000 for their golden years.
Striking a morbid note, 22% of the middle class respondents said they would rather "die early" than not have enough money to live comfortably in retirement.
The effects of the Great Recession on the retirement prospects of the middle class have also been documented by such groups as the AARP, which recently projected that average retiree income will fall from 80% of average career earnings for current retirees to 73% for future retirees. Social Security will account for 51% of per capita household income for future middle-income retirees, the AARP said.
The Wells Fargo/Harris Poll survey shows the plight of middle-class Americans between the ages of 50 and 59 may be particularly acute. Among that group, 41% are not currently saving for retirement and 48% don't expect to save enough to live comfortably after they retire.
According to the survey, respondents between the ages of 30 and 49 are putting away a median amount of $200 a month for retirement, whereas those between the ages of  50 and 59 are putting away a median of $78 each month.
More than half of the respondents said they plan to save later for retirement in order to "make up for not saving enough now" and 61% admit they are not sacrificing "a lot" to save for retirement.
"Saving for retirement isn't easy," Joe Ready, head of Institutional Retirement and Trust at Wells Fargo, said in a news release. "It requires sacrifice, and it's not something people can push off and hope to achieve later in life."
Source: eCreditDaily
Image: Thinkstock