Hyatt Hotels announced that it reached a deal to acquire Two Roads Hospitality, an operator of independent hotels with more than 85 properties in eight countries. The base purchase price is $480 million, with the potential for Hyatt to invest an additional $120 million.
Hyatt said the acquisition would expand its brand into 23 new markets, including spots in Asia and the Middle East.
"Hyatt and Two Roads share a commitment to genuine care and delivering distinctive experiences to discerning travelers. We are pleased to be coming together, and are dedicated to learning from each other and taking the best of both organizations forward," Hyatt Chief Executive Officer Mark Hoplamazian said in a statement.
Hyatt is expected to combine its own lifestyle brands with those of Two Roads to form a dedicated lifestyle division.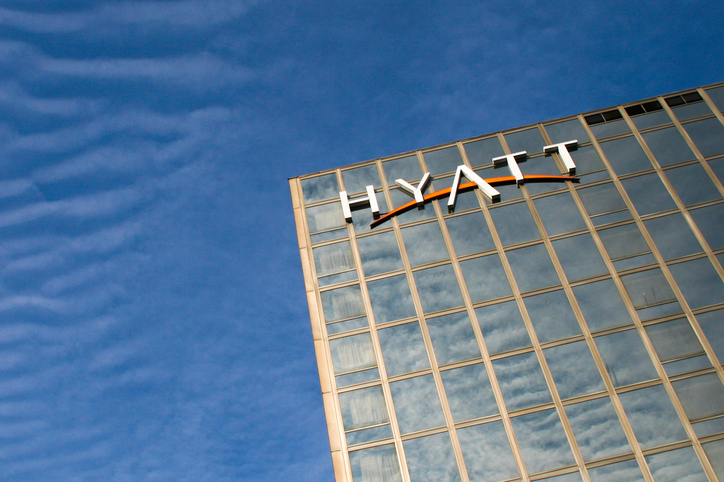 The total purchase price, including the contingent $120 million, was expected to reflect an earnings before interest, tax, depreciation and amortization (EBITDA) multiple of approximately 12 to 13 times stabilized 2021 earnings, the companies said.
The deal is expected to close by the end of this year.
Hyatt said it was making the Two Roads acquisition even though it had committed to returning $800 million to shareholders this year.
The deal comes after a couple of ill-fated attempts at deals in recent years by Hyatt. In 2015, it was a leading bidder for Starwood Hotels & Resorts, but Starwood was ultimately sold to Marriott. And last summer, Hyatt briefly pursued NH Hotel Group, but retreated after Thailand-based Minor International revealed it already controlled more than 44% of NH's share capital.
Following the deal for Two Roads, Hyatt will have 835 hotels worldwide.
Photo: Getty Images