Would your business accept bitcoin as collateral? Would it feel confident that an obligation would be paid in full if the price of bitcoin fell 20%, 25%, even 30% from its current level of $15,200? Would it feel comfortable with murky laws that do not clearly define what it means to be custodian of a digital asset? Would it be OK with accepting bitcoin despite the fact that in the last few years billions of dollars of the cryptocurrency have been filched by online thieves?
A handful of financial services firms are saying "yes" to those questions and building businesses around originating loans secured by bitcoin. Unchained Capital is one of them. The firm provides cash loans to borrowers who post bitcoin (and, in the future, Ethereum) as collateral. Unchained has permission to conduct business in 28 states, including Texas and New York. (California is coming on line soon, the company notes.)
Unchained Capital's founders, Joe Kelly and Dhruv Bansal, co-founders of Infochimps, say they want to "bring a degree of freedom" to the asset class.
Borrowers will be able to get a loan or line of credit secured by a portion of their bitcoin assets, enjoying the fruits of bitcoin's price appreciation while maintaining their long position in the cryptocurrency. Kelly and Bansal estimate that bitcoin holders have about $20 billion to $30 billion of the rapidly appreciating currency to borrow against.
While some other startups are nibbling around the edges of cryptocurrency financial services, the Austin, Texas-based firm has been lending to a pilot group "quietly" for the past year. In the fourth quarter it officially opened up lending to the public. Unchained Capital is backed by private capital providers (which the founders are not yet ready to name) that purchase the loans Unchained originates; Unchained sits in the middle, servicing the loans and the collateral.
The firm has capital commitments north of $10 million and has other partners at various stages of development that may "bring larger pools of lending capital as the market and customer segment develops," says Kelly.
Of course, lending against bitcoin requires some precautions.
The firm has set a 50% loan-to-value ratio, so borrowers looking for a $100,000 loan need to put up $200,000 in bitcoin. Loan terms run from 3 months to 2 years, during which the borrower has to pay only the interest. The principal is due at the term's end. Interest rates run from 10% to 14%, inclusive of Unchained Capital's 1% origination fee.
Several of Unchained's early customers are bitcoin miners, and the loans are often used as capital for more mining equipment purchases, Kelly says. There is also demand from cryptocurrency-native businesses, like exchanges and crypto-funds, that have working capital and cash-flow needs.
"Bouncing between fiat [currencies] and cryptocurrencies is still a challenge for many bitcoin and cryptocurrency businesses, and exchanges have historically been the only bridge for liquidity," Kelly says. "In providing crypto-secured loans, we are helping real companies keep a foot in each world to better manage their businesses."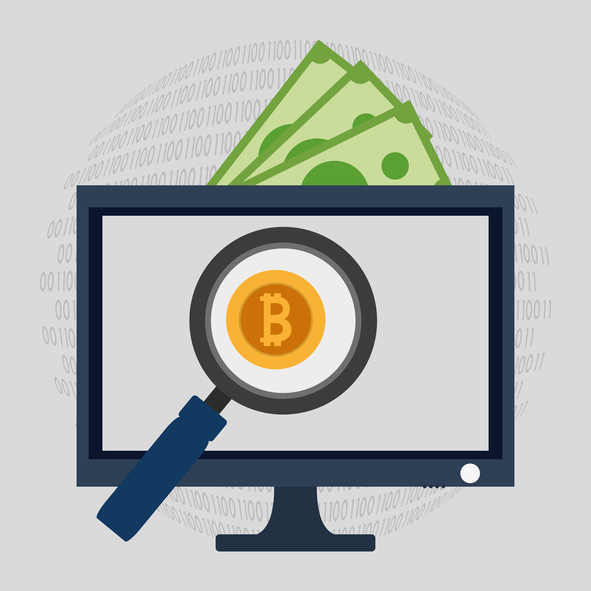 How does Unchained protect against bitcoin's extreme peaks and valleys?
If there's a 25% drop in the price of bitcoin, it requests more collateral from the borrower. Foreclosing on the loan doesn't occur until the value of bitcoin drops 45%. The "long buffer" between a collateral maintenance action and the trigger for a foreclosure event "derisks" the likelihood of a default event which could result in repossession of the collateral, the company says.
Bitcoin was 45% off its current price in early November 2017, so sketpics would note that a drop of that magnitude (about $7,000) would not be that astonishing.
"We can't do much about bitcoin's volatility, but we do feel good about the boundaries we've set," says Kelly.
"It's a ceiling most capital providers are fairly comfortable with — clients know that nothing will be sold out from under them," he says. Unchained has had only one instance in which the 25% drop was hit. That occurred when there was news about China banning bitcoin. But clients posted more collateral quickly to cover the shortfall; on average, they took only 90 minutes to do so. In some cases the collateral value had rebounded within that timeframe.
"Every one of our clients is very sensitive to not losing any of their bitcoin," says Kelly.
In a foreclosure, the repossession and liquidation of bitcoin could also take place very quickly, unlike the lengthy and costly process a real estate lender has to go through, Kelly notes.
Unchained makes sure its borrowers aren't leveraging all of their assets, so that they will be able to come through in a maintenance-call scenario. "Our risk model is heavily weighted toward the actual asset," says Kelly. "We pay attention to the person's overall crypto holdings and ensure they have a source of income for the interest payment — we don't use credit scores or anything like that."
By having borrowers sign a statement as to the loan's purpose, Unchained also ensures that the borrower isn't taking out a loan to buy more cryptocurrencies. "That's a margin loan," says Bansal. "It's a smaller fraction of loan requests than you would think."
Unchained says it may offer different terms on different forms of collateral as the market changes, or if needed by its capital partners. But Kelly also points out that cryptocurrencies are evolving very quickly. "With the advent of options trading on CBOE, CME, and LedgerX, lending and options contracts will work in complement to provide stability for both lenders and borrowers in the near future," he says.
As to the "physical" security of the collateral Unchained Capital holds, the company's information page says it uses unique per-customer, per-loan multisignature addresses for all bitcoin held in escrow. "We do not operate a network-connected hot wallet of any kind for any purpose, and our hardware wallets are in geographically separate locations and must be simultaneously accessed to authorize spending."
Unchained says borrowers have the ability to check their collateral balance at any time using a block explorer, a browser that displays the content of individual bitcoin blocks and transactions and the transaction histories and balances of bitcoin addresses.
Kelly and Bansal also stress that the company is fully compliant with the Bank Secrecy Act, the Consumer Financial Protection Act, the Truth In Lending Act, and the Equal Credit Opportunity Act.
However much it wants to ride the cryptocurrency wave, Unchained Capital out of necessity still has a couple of toes in the old world. For one, it is not using blockchain — the digital ledger technology underpinning bitcoin — to automate any part of the lending or collection process. "As much as I love bitcoin, I'm nervous about people putting business logic into smart contacts," says Bansal.
Second, under the Uniform Commercial Code, Unchained has to file paperwork to take a security interest in a borrower's bitcoin assets. The irony of having to use paper to claim a security interest in an asset that is built on a secure, digital distributed ledger is not lost on Kelly. "We kind of find it funny and backwards," he says.
Legislators are still working how what it means to control a digital asset and even how "control" is defined. In addition, there is an absence of case law around how bitcoin assets get carved up by the courts in a bankruptcy.
"There are still pieces that have to be solved," says Kelly. However, "there's enough clarity for us to operate."
Image: Thinkstock