Anheuser-Busch InBev is seeking to take over SABMiller in its quest to dominate much of the global beer market.
The news of a possible deal broke Wednesday when London-based SABMiller said Anheuser-Busch had informed the company that it intended to make a proposal to acquire SABMiller.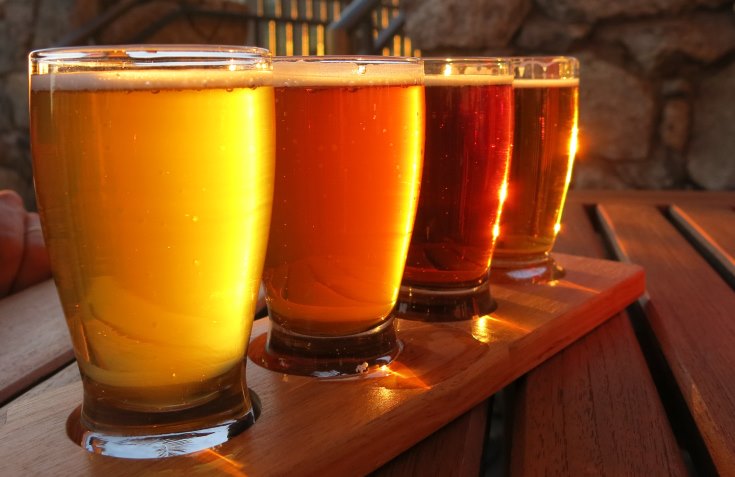 "No proposal has yet been received and the board of SABMiller has no further details about the terms of any such proposal," the company said. "The board of SABMiller will review and respond as appropriate to any proposal which might be made."
Soon after, AB InBev put out its own release, confirming that it has made an approach to SABMiller's board regarding a combination of the two companies.
"AB InBev's intention is to work with SABMiller's board toward a recommended transaction," it said. "There can be no certainty that this approach will result in an offer or agreement, or as to the terms of any such agreement."
The Wall Street Journal said any such deal would likely value SABMiller well in excess of its $75 billion market capitalization and "create a brewing giant that would dominate much of the global beer market."
"AB InBev and SABMiller are the world's two largest brewing companies, and a combination would trigger an intense antitrust review around the world," the WSJ predicted.
SABMiller — which makes more than 200 beers including Peroni Nastro Azzurro, Pilsner Urquell, and Grolsch — operates across six continents. AB InBev makes Budweiser and Bud Light and is the world's largest brewer by market share, with major operations around the world.
In the U.S., AB InBev and MillerCoors LLC — SAB's joint venture with Molson Coors Brewing — control 70% of the market by volume, according to Bernstein. Combining the two groups' footprint in its current form would amount to roughly 30% of the world's beer market, according to Euromonitor.
Analysts have said antitrust issues aren't insurmountable, though U.S. authorities would most certainly require a merged AB InBev and SABMiller to divest assets.
"A takeover approach for SABMiller by AB InBev recently gained urgency amid slowing beer sales around the globe, including the U.S., AB InBev's most-important market, where small 'craft' brewers are swiping market share," the WSJ wrote.