Israeli-based Teva Pharmaceutical Industries on Monday said that it would buy Allergan Generics for $40.5 billion in cash and stock, in a deal that pushes the midsize company into that industry's top tier.
"Through our acquisition of Allergan Generics, we will establish a strong foundation for long-term, sustainable growth, anchored by leading generics capabilities and a world-class, late-stage pipeline that will accelerate our ability to build an exceptional portfolio of products — both in generics and specialty as well as the intersection of the two," Teva's president and chief executive Erez Vigodman said in a press release.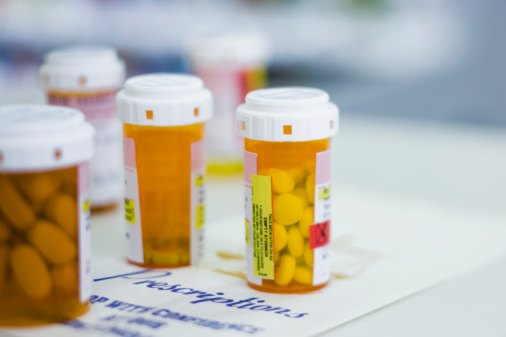 Upon closing of the transaction, expected in the first quarter, Allergan shareholders would receive $33.75 billion in cash and shares worth $6.75 billion, amounting to a stake in Teva of roughly under 10%. Teva expects the acquisition to be significantly accretive to non-GAAP earnings per share, including expected double-digit non-GAAP EPS accretion in 2016 and more than 20% accretion in years two and year three.
"The acquisition will give Teva increased scale in the hotly competitive generic-drug market, and an opportunity to pursue further cost reductions that could help it cope with the end of a wave of big patent expirations," according to Reuters.
Vigodman told Reuters that he expects Teva will be able to divest the products needed to satisfy any government antitrust concerns.
Vigodman added that Teva would drop its pursuit of rival Mylan in wake of its agreement to buy Allergan's generic-drugs business. "We believe we have an even greater opportunity to create value for shareholders from" the Allergan transaction, he said.
Teva expects to achieve cost synergies and tax savings of approximately $1.4 billion annually, largely achievable by the third anniversary of the closing of the transaction. The combined company is forecast to have revenues of approximately $26 billion and EBITDA of approximately $9.5 billion in 2016. Teva also projects free cash flow of approximately $6.5 billion in 2016.
"Midsize companies such as Teva have largely driven the breakneck pace of consolidation in the drug industry in recent years — part of a broader boom in mergers and acquisitions — as they take advantage of cheap debt and in some cases low tax rates secured by relocating overseas, while drawing on the approval of investors who have driven their shares higher," Reuters wrote. "Meanwhile, bigger, more-established rivals have largely been on the sidelines of major deal making."
The Teva-Allergan deal is the third largest announced M&A deal in the United States this year. Halfway through the trading day on Monday, Teva shares were up 12%.
Image: Thinkstock