S&P 500 companies set multi-year highs for returning cash to shareholders in 2014, according to Howard Silverblatt, senior index analyst at Standard & Poor's.
Dividends from S&P 500 companies set a record in the fourth quarter, at $92.8 billion. For all of 2014, dividends hit $350.4 billion, another record. How big is that? The full-year total is equivalent to the gross domestic product of South Africa.
Share buybacks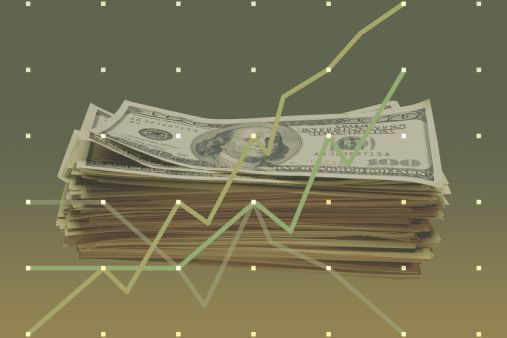 , the other means of returning cash to stockholders, are on a pace for their best year since 2007, when they totaled $589 billion. Companies are still reporting their fourth-quarter buyback activity.
Although the total for the fourth quarter is expected to be slightly lower than the third quarter,  many large issuers were busy with buybacks in the final period: Apple ($45 billion of shares), Intel ($10.8 billion), Boeing ($6 billion), and FedEx ($4.6 billion) in particular.
Combining dividends and buybacks reported so far, the total for 2014 is expected to be just shy of $900 billion, breaking the record of $846 billion in 2007, says Silverblatt.
The good news for economic growth is that with half of the data on capital expenditures reported, 2014's closing period may have set a record. Silverblatt projects a 13% increase compared with a year ago. Google, Royal Caribbean Cruises, and Carnival all increased capex significantly last quarter.
Despite the blistering pace set by shareholder returns and the boost in capex, corporate holdings of cash and cash equivalents may have stayed at record levels. "Although earnings were not a record [in the fourth quarter], many of the charges had only a minor cash flow impact," explains Silverblatt. "The result may be a slight divergence in the direction of cash holdings and cash flow, from earnings."
Companies bulking up on cash in the fourth quarter included Amazon, AT&T, and Gilead Sciences. On the other hand, Oracle, Yahoo, PepsiCo, and The Coca-Cola Co. all trimmed the cash on their balance sheets.
Image: Thinkstock