The slowing China economy and an oversupply of ships is wreaking havoc on the dry bulk cargo shipping industry.
Chinese firm Winland Ocean Shipping last week filed for Chapter 11 bankruptcy in U.S. court, following a bankruptcy filing by Danish firm Copenship earlier in the month due to losses in the dry bulk market, according to a Reuters story on Wednesday.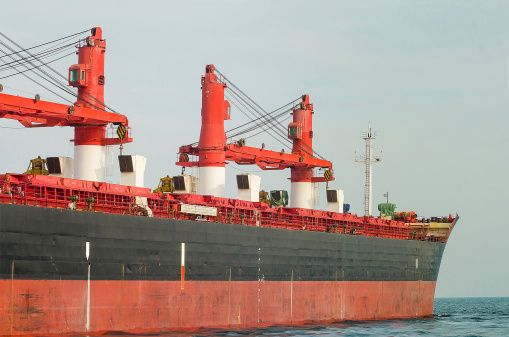 "The combination of lower steel demand in China and the huge volume of new tonnage coming on line is what is causing panic and making this the worst bulk market since the mid-1980s," Courage Marine chairman Hsu Chih-chien tells Reuters.
Indeed, as China's economy grows at its slowest rate in 24 years, it's imports have fallen 19.9%, Reuters writes. Coupled with that is a "swelling fleet" even though demand is falling — dry-bulk seaborne trade rose just 4% last year.
These trends have led "to the worst industry downturn in 30 years," as freight rates have plummeted, according to Reuters. The Baltic dry index — the industry benchmark for freight rates — is now at an all-time low.
Reuters says that cargo shippers are now idling dozens of vessels around Singapore, Hong Kong, and off South Africa's coast, because the depressed freight rates mean they would lose money hauling iron ore, coal, and grain.
But other shippers are also feeling the crunch of lower rates, Reuters writes:  Asian liquefied natural gas prices have fallen almost two-thirds over the past year, resulting in more than 10% of tankers for that gas remaining idle.
Image: Thinkstock