Teen apparel retailer Delia's Inc., which hasn't reported an annual profit since 2007, announced Friday it will declare bankruptcy, a move that follows unsuccessful effort to raise financing or find a buyer.
The announcement wiped more than 85% off Delia's market value. The company had total liabilities of $37.6 million and assets of $75.6 million as of Aug. 2.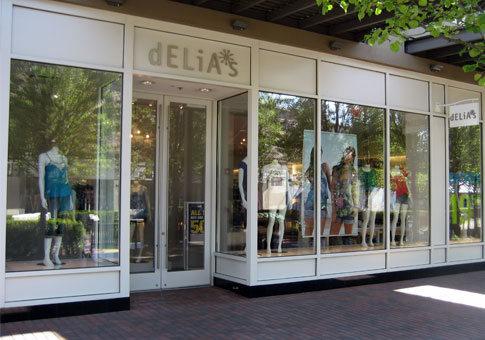 "The company anticipates that it will file for Chapter 11 bankruptcy protection in the very near term and will seek, among other things, the bankruptcy court's approval to close all existing stores and distribution centers and to conduct store closing and going out of business sales," Delia's stated on its website on Friday.
The statement said the company had decided to file bankruptcy "after being unable to find a merger partner, or obtain an acquisition or financing proposal enabling the company to remain a going-concern."
On Monday morning, the company filed for Chapter 11 and said it would be liquidating its assets. Delia's was granted $20 million in debtor-in-possession financing by Salus Capital Partners.
As Reuters reports, teen apparel retailers have been hit by competition from "fast-fashion brands such as H&M, Forever 21 and Inditex's Zara, which bring the latest styles from the runway to their stores within weeks."
On Thursday, Deb Shops filed for its second bankruptcy in less than four years and said it would seek a buyer. Aeropostale and Abercrombie & Fitch have also been struggling recently.
Delia's, which sells merchandise at 95 mall-based stores and online, has reported a loss in each of its last fiscal five years. The company was launched in 1993 by two Yale graduates, rising to prominence by directly marketing to teenage girls via its catalog as well as its lifestyle website, gURL.com, which was eventually sold to Seventeen magazine.
In its statement Friday, Delia's said it had entered into an agreement with Hilco Merchant Resources LLC and Gordon Brothers Retail Partners LLC to dispose of assets, including fixtures and equipment.
"The company does not anticipate any value will remain from the bankruptcy estate for the holders of the company's common and preferred equity, although this will be determined in the anticipated bankruptcy proceedings," the statement said.