The U.S. Securities and Exchange Commission's efforts to update its standard for determining who is eligible for investing in private stock offerings don't have the support of one of its own commissioners.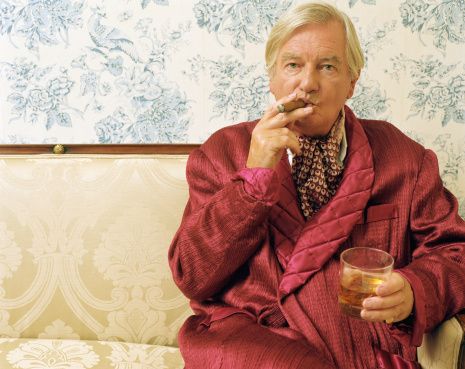 "I am baffled by continued insistence from some quarters that we need to significantly revise the accredited investor definition" SEC member Daniel Gallagher, a Republican, told a forum on small business capital formation Thursday, according to Reuters.
The SEC's Investor Advisory Committee recommended last month that the agency "seek to determine whether the current definition achieves the goal of identifying a class of individuals who do not need the [disclosure protections of the Securities Act of 1933] in order to be able to make an informed investment decision and protect their own interests."
Under the current standard, an accredited investor is defined as a person with income exceeding $200,000 in each of the two most recent years or joint income with a spouse exceeding $300,000 for those years, or joint net worth with a spouse that exceeds $1 million at the time of the purchase, excluding the value of the primary residence. About 8.5 million investors currently qualify as accredited.
The standard, originally written in 1982, was changed in 2011 to exclude home value in the net worth calculation.
Some investors fear that a further revision would reduce the number of people eligible to invest in private stock offerings. In his comments Thursday, Gallagher said the revision effort was straining SEC resources and that "millionaires can fend for themselves."
"The obsession with protecting millionaires, potentially at the cost of hindering wildly successful and critically important private markets, strains logic and reason," he said.
Some have said the changes might expand the pool of investors, not shrink it. For example, IAC members have said that the definition could be updated so that investors with an education in financial securities could be declared accredited investors even if they did not meet the income or net worth requirement.
The definition of accredited investor has come under scrutiny because a section of the Jumpstart Our Business Startups (JOBS) Act lifted the ban on general solicitation, allowing companies to market private placements broadly. Only accredited investors can invest in some private placements, though, and issuers are responsible for verifying that their investors are accredited.
The Investor Advisory Committee has said the current rule "is, at best, a highly imperfect proxy for financial sophistication and access to information," encouraging the Commission to "consider alternative approaches that would better protect vulnerable investors without unnecessarily constraining the supply of capital in the private offering market."
But Gallagher said he is not yet persuaded changes are warranted and the home value exclusion already marked a significant change.
Source: Reuters
Image: Thinkstock