RadioShack will release its second-quarter earnings report Thursday on the heels of a gloomy Wall Street analysis that predicts the troubled electronics retailer is headed for bankruptcy.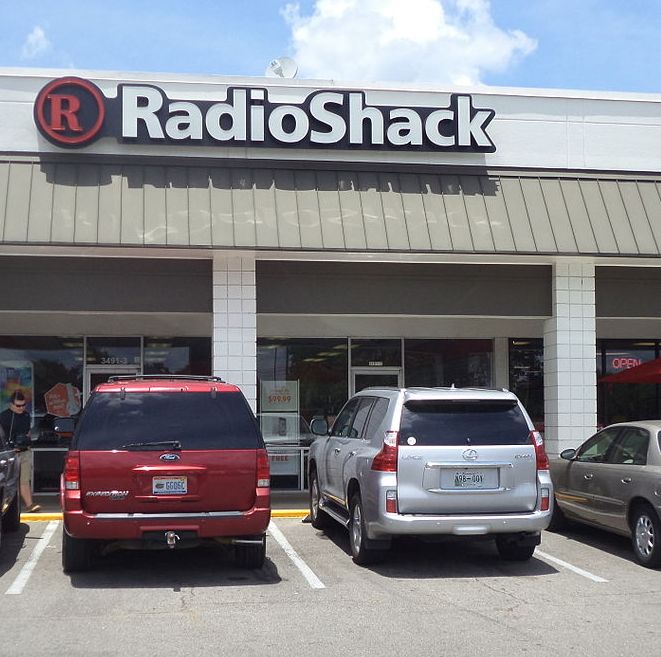 Wedbush Securities said in a research bulletin Wednesday that it was reiterating its "underperform" rating for RadioShack and lowering its 12-month share price target from $1 to $0. RadioShack stock rose 3% on the day, closing at $0.96.
"[D]eclining [consumer electronics] sales and continued margin erosion will likely compel the company to enter bankruptcy in order to pursue its turnaround," Wedbush predicted.
In May, RadioShack announced it was unable to successfully negotiate consent from its lenders to close up to 1,100 stores. Its credit agreement currently allows for the closure of 200 stores per year or 600 over the life of the agreement.
"RadioShack's operational decisions are now being vetted by creditors and equity investors are no longer relevant to management decisions — the creditors clearly are in control of the ship and, in our view, the ship is sinking," Wedbush said, concluding that the $0 price target "reflects our expectation that creditors will force a reorganization and wipe out RadioShack's equity."
RadioShack has also been negotiating lower rents with landlords and reducing labor costs. But Wedbush noted that brick-and-mortar electronics retailers as a whole are suffering from Internet competition, with Best Buy experiencing a 2.7% drop in same-store sales in its second quarter.
"RadioShack has less financial flexibility [than Best Buy] to invest in price competitiveness, and its primary business is as a consumer electronics 'convenience store,'" Wedbush said.
The equities researchers expect revenue for the second quarter of $762 million, versus a consensus estimate of $893 million, and earnings per share of negative $0.66, versus a consensus of negative $0.36.
Bloomberg reported last month that RadioShack's second-largest shareholder, Standard General, was negotiating a rescue package with investors to help the retailer ward off bankruptcy. Moody's has forecast that RadioShack will likely run out of cash by the third quarter.
Source: Wedbush Predicts Bankruptcy for RadioShack
Photo: Michael Rivera, Wikimedia Commons, CC BY-SA 3.0. This image was altered from the original.