Banks are ramping up their earnings credit rate products ahead of the new Basel III capital requirements that will take effect in the U.S. at the start of next year, Treasury & Risk reports.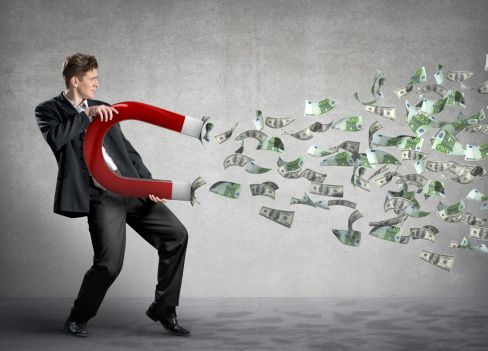 In a recent liquidity survey by the Association for Financial Professionals, three quarters of more than 700 finance executives said their companies realized earnings credit rates on their bank deposits — that is, they get bank fees reduced for leaving idle funds at the bank.
Basel III provides an incentive for banks to improve ECR products because deposits will qualify for lighter reserve requirements if they can show the deposits are linked to corporate customers' operations and are therefore a stable source of funding.
ECR products are a "win-win" for both banks and their corporate customers, Dave Robertson, a partner at consultancy Treasury Strategies, told Treasury & Risk.
"A corporate might get an ECR of 12 basis points or 20 basis points, which is well above what they could do at the margin overnight anywhere else," he said. "And the bank gets stable balances that are very attractive to it."
"ECR products usually work on a monthly use-it-or-lose-it basis; a month's implied interest can be applied against that month's fees, and any implied interest that's not used in that month goes away," said Treasury & Risk. One way that banks are trying to make ECR more attractive is calculate the rate on a quarterly basis.
Some are also allowing companies to use ECR to pay not only cash management fees, but other bank charges, such as custody or escrow fees.
"We see that banks have stepped up and recognized that this is a major driver for decision making, and they've responded accordingly," Tom Hunt, director of treasury services at AFP, told Treasury & Risk.
According to Robertson, ECR programs are also expanding outside the United States, with the largest banks allowing companies to use ECR on U.S. dollar balances around the world. "A client with offshore U.S. dollars in Hong Kong, they can offset Asian bank expenses," he noted. "It's a toe in the water of extending ECR outside the U.S. "
Another potential winner for banks adjusting to Basel III and trying to stabilize their liabilities is a callable CD that would require customers to give the bank 31 days notice before withdrawing money. Robertson predicted banks would start rolling out such products this fall or next spring.
Source: Treasury & Risk Banks Tweak Products with Basel III in Mind
Image: Thinkstock