As excitement mounts over tomorrow's debut of Chinese e-commerce giant Alibaba's IPO, two questions linger: What will be the opening price? Moreover, at what precise time will the stock, which is expected to raise at least $21 billion, begin trading on the New York Stage Exchange under the ticker symbol "BABA?"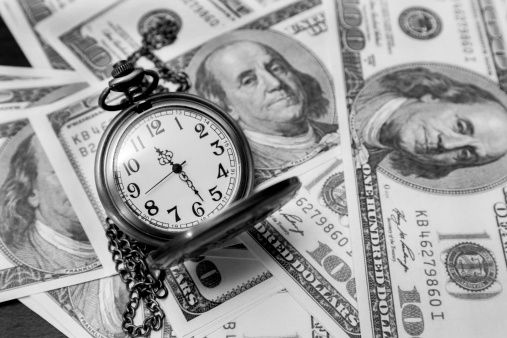 The answers to both remain a mystery; however, according to Fortune, the NYSE will probably begin the process of deciding the stock's opening price at 9:30 am Eastern time. But the exact time shares begin trading in the open market is still unknown.
Investors are curious about the timing because of what happened with Facebook's large offering on NASDAQ two years ago. The Facebook opening was delayed past the scheduled trading time, and many investors, business TV anchors and other market watchers were in the dark as to what was going on.
Based on NYSE's past history, particularly its handling of other hot tech IPOs, most notably Twitter, Fortune predicts Alibaba shares will start trading at 11 a.m. Eastern time.
There is a key reason for this, says Fortune. The NYSE always delays the trading of an IPO on its debut day by at least 15 minutes beyond the opening bell. Yet even then, that timeline is not a certainty.
As Fortune points out, unlike NASDAQ. the "NYSE does not set an official trading start time for IPOs."
General Motors, began trading on the NYSE at 9:36 a.m., but usually hot tech IPOs take longer. For instance, last year when Twitter listed on the NYSE, the stock did not begin trading until 10:49 a.m.
Plus, there's also Goldman Sachs' role in this to consider. One of the stock's lead underwriters, Goldman does not customarily rush IPOs, notes Fortune. Other factors that will undoubtedly delay the trading time are the stock's sheer size and intense interest.
Tom Farley, NYSE's president, does not deny that Alibaba's IPO may begin trading later than usual. In fact, he expects it.
"What's great about the NYSE is that it's not all about technology and that at a moment in time a stock has to open up," he tells Fortune. "We have humans at the point of sale who can make rational decisions. And one rational decision is, 'This is a big IPO, feels like a bit of an imbalance, let's slow it down a bit.'"
Right now, the only thing that's set — somewhat — is the stock's pricing range, which is currently between $66 and $68 a share. Because of the demand and interest in the stock, Fortune speculates that the opening price might be $68.
The underwriters, which include JPMorgan Chase, Morgan Stanley, Citigroup, Credit Suisse and Deutsche Bank, could set the opening price as early as 4:01 p.m. Eastern time on Thursday following the closing of the market trading session.
But Fortune feels "the process is likely to take a few hours, and it might not happen until later in the evening. After that, investors lucky to get stock in the IPO will find out how many shares they received."
Source: Fortune What time is the Alibaba IPO?
Image: Thinkstock