Following two high-profile disasters that claimed hundreds of lives, Malaysian Airlines has suspended trading of its stock and will be delisted after sovereign wealth fund Khazanah Nasional Bhd. buys out minority shareholders for $429 million, reports Bloomberg.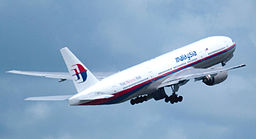 The privatizing of Malaysia's national airline, whose image and brand equity have been severely hurt by the recent tragic events, is being hailed by some experts as a necessary move.
Jason Chong, chief investment officer at Manulife Asset Management in Kuala Lumpur, told Bloomberg: "By privatizing it first, it makes the restructuring easier. If you leave it as a public-listed company, there's a lot more regulatory requirements that you have to adhere to."
But that doesn't mean the restructuring will be easy. In an emailed statement to Bloomberg, Malaysia Prime Minister Najib Razak said, "Only through a complete overhaul of the company can we deliver a genuinely strong and sustainable national carrier. Piecemeal changes will not work. This process of renewal will involve painful steps and sacrifices from all parties."
Those parties, Bloomberg noted, include the company's management, employees, unions, creditors and vendors.
Based on analyst estimates compiled by Bloomberg, the airline "will probably lose more than 1 billion ringgit [$311.7 million] in 2014."
In a statement announcing its delisting, the company said the move would afford it "greater flexibility" in its restructuring. The airline also considered bankruptcy, a source told Bloomberg.
For June, Malaysian Airlines posted a 3.1% drop in passengers from the year-earlier month. It filled 77% of its seats, a decline from 84% the previous year.
Photo: Charaka Ranasinghe, Wikimedia.org. CC BY 2.0.
Source: Malaysia Airlines to be Delisted in $429 Million Buyout