Some more bad news for large U.S. banks. If the Federal Deposit Insurance Corp.'s proposal for banks to revamp how they calculate payments that protect depositors against risk is greenlighted, then some financial heavyweights could "lose their ability to reap financial windfalls from lower deposit-insurance premiums," says Bloomberg.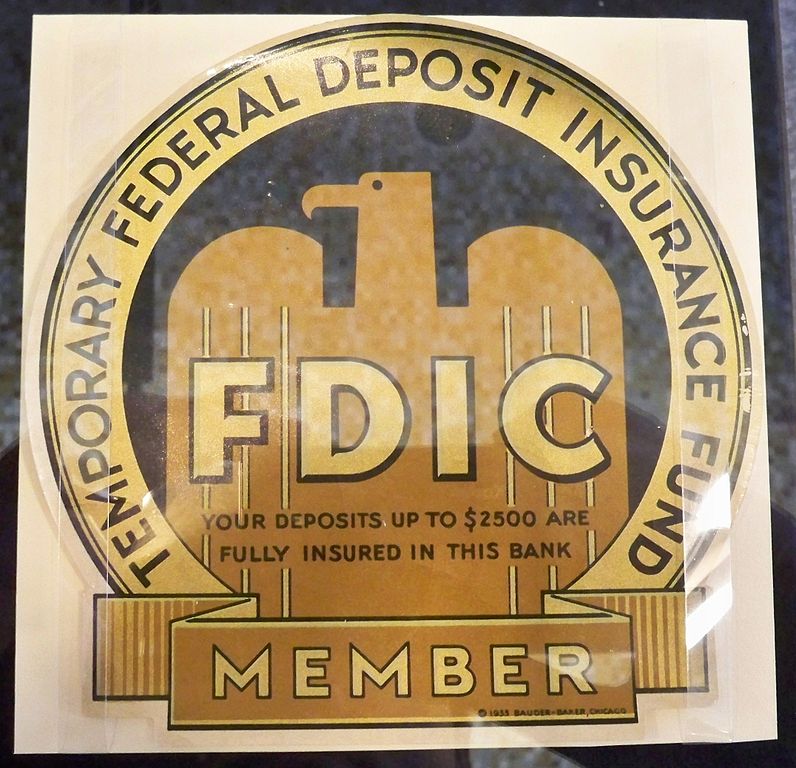 The FDIC board voted on Tuesday for changes that will compel banks to adhere to a standardized model when sizing up counterparty risk. The issue with the old approach, notes Bloomberg, is that it caused banks to rely on internal models that "created an imbalance in which assessments were skewed by what calculations banks used rather than their actual risks."
For the most part it is the largest U.S. banks that use proprietary models to calculate risk.
These new changes would "ensure consistency," FDIC Chairman Martin Gruenberg was quoted as saying in a board meeting.
Last year, the FDIC, Office of the Comptroller of the Currency and the Federal Reserve approved new risk-based standards to determine the amount of capital banks have to hold against assets.
The new proposal, which will be open for two months of review, is designed to align bank capitalization and FDIC insurance assessments.
Image: Wikimedia Commons, user Matthew G. Bisanz, GNU FDL
Source: Banks Would Lose Deposit-Insurance Windfall Under FDIC Proposal