The Federal Home Loan Banks have volunteered to place a three-month moratorium on allowing real estate investment trusts (REITs) to use captive insurers to gain entry into the FHLB lending system, Bloomberg reported yesterday.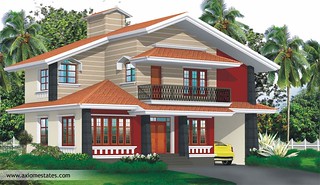 Increasing numbers of the mortgage-investment companies have been using captives as special-purpose vehicles (SPVs) to access lower borrowing rates, according to a recent report on captive insurance.
The 12 FHLBs volunteered to slap the three-month ban on the practice in a letter to the Federal Housing Finance Agency, the FHLB's regulator, which has expressed worries that the trend is imperiling the FHLB system, according to the Bloomberg story.
There are about 40 REIT-owned captive insurance companies under the management of Marsh, CFO reported in May. Similar to other parent-owned captives, those formed by REITs provide the REIT with liability insurance coverage. Some of the captives, however, also function as SPVs – meaning that they are set up to issue debt.
"Lightly regulated investment firms and lenders that lack customer deposits, known as shadow banks, are flocking to FHLBs for dependable funding that often offers better terms than traditional banks or debt markets," Bloomberg reported. "The new memberships are drawing scrutiny from the FHFA because they may affect the safety of a system that operates with $786 billion of debt seen by investors and credit raters as being backed by taxpayers."
As a result of Enron's use of special-purpose entities to hide shady dealings from investors, SPVs have been the subject of intense regulatory scrutiny. But they are often used today to separate financial liabilities and are a legitimate way to minimize risk, SPV advocates contend.
Photo credit: nancyarora2020