Traditionally known as conservative investors because of their need to pile up cash to pay losses, insurance companies are planning to change that reputation in the face of a lackluster outlook for stocks and bonds. And it's the CFOs that are likely to be leading the charge to more aggressive investing, according to an annual survey of the industry released yesterday by Goldman Sachs Asset Management (GSAM).
Overall, insurers of all kinds are looking to increase their risk to combat low yields, according to the poll of 233 senior insurance professionals, including 185 chief investment officers, 41 CFOs and 7 executives who serve as both CIO and CFO.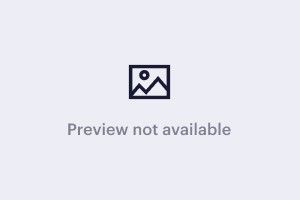 In a clear turnaround from the findings of last year's Goldman survey, which revealed that CIOs planned to make hefty allocations to floating-rate bank loans, this year's poll found that the industry plans to make its greatest allocation increases to less liquid assets. Those include infrastructure debt, private equity, commercial mortgage loans and real estate equity, according to the survey of insurers with more than $6 trillion in global balance sheet assets. The insurers included life, property & casualty, multi-line, reinsurance and health underwriters.
"Insurers remain focused on the search for return, but view corporate bonds and public equities as either overvalued or fairly valued. This is driving CIOs to explore non-traditional asset classes that can offer higher total return potential and compensation for illiquidity," said Michael Siegel, GSAM's global head of insurance asset management. "Against a backdrop of low yields and growing concern about monetary tightening, CIOs are planning to increase allocations to less liquid assets, alternatives and equities — rather than increase credit risk or lengthen duration — to bolster potential investment yields and returns."
Although CIOs are planning to invest more in non-core asset classes, it's the CFOs who are feeling much greater comfort with investment risk, according to the study. "CFOs believe the industry is well capitalized and recognize the need to bolster returns amidst increasing competition from alternative capital providers, particularly in the Property & Casualty (P&C)/Reinsurance space," according to a Goldman press release.
About 33 percent of the CFOs surveyed believe investment opportunities are improving, compared with 25 percent of CIOs. Further, just 29 percent of CFOs believe investment opportunities are worsening, while 40 percent of the CIOs feel that way.
Further, insurance CFOs are growing much more comfortable with their industry's levels of risk. Just 6 percent of the finance chiefs surveyed believe their peer group is taking on too much investment risk, compared with about 30 percent in 2013. About 20 percent of CFOs believe their peer group isn't taking on enough investment risk.
Volatility Is the Biggest Risk
Insurance industry CIOs and CFOs, however, do agree on one thing: the greatest near-term risk is credit and equity market volatility. Both groups also feel that monetary tightening is a top macroeconomic risk.
Among CIOs, in particular, deflation represents a nearer-term risk. More than 20 percent of the CIOs surveyed said that deflation is a risk in the next year, double the percentage recorded for 2013. Inflation remains a medium-term concern, with roughly 80 percent of CIOs viewing it as a risk in the next two to five years.
Among other key findings, Goldman reported that more than 25 percent of the CIOs surveyed believe private equity will be the best-performing asset class in 2014.  Insurance industry finance and investment chiefs also expect U.S. and European stocks to deliver strong relative returns.
What does this investment strategy change mean for the corporate clients of the insurance industry? At least some good news: 50 percent of the P&C insurers surveyed "believe that alternative capital inflows will have negative implications for pricing," according to the release. Translation: lower premiums for the corporate insurance buyer.
Photo credit: Wikipedia