Any speculative-grade companies planning to issue debt may have their plans disrupted or changed by the turmoil going on in the junk bond markets. While market conditions have not been ideal in recent weeks, they rapidly deteriorated the middle of last week when Federal Reserve Board Chairman Ben Bernanke signaled that an improving economy could allow the Fed to end its $85-billion-a-month bond-buying program as early as later this year. 
That statement helped push up the yield on junk bond issues, according to corporate indices from Barclays Capital and Merrill Lynch, meaning the value of the bonds — which are issued by companies with poor credit ratings — fell.
Yields on speculative-grade bonds in the FINRA-Bloomberg Active U.S. Corporate Bond Indices rose to 6.63 percent on Friday, after being just above 5 percent in May. Lower bond prices mean investor sentiment toward speculative-grade corporates could be shifting and investors exiting their positions as yields on safer investments like Treasury bills rise.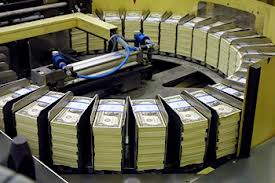 The volatility in the bond market has caused some companies to pull deals that were expected to price. On Monday, American Equity Investment Life Holding postponed the sale of $250 million in senior notes, citing market conditions. The bonds had been rated "BB+" by Standard & Poor's. According to Standard & Poor's Leveraged Commentary & Data (LCD), the American Equity Investment deal was the fourth sale pulled in June. Other deals that were postponed or cancelled were a $450 million offering from Yankee Candle, a portion of which was to be used to pay a dividend to the company's private-equity owners; a $200 million offering of eight-year bonds from Warren Resources, an oil and natural gas company; and $750 million of senior notes from Federal Mogul, the auto-parts supplier controlled by Carl Icahn.
High-yield loan deals are also being cancelled, the latest a dividend recapitalization transaction from LANDesk software, according to S&P LCD.
Talk about tapering the stimulus has also caused outflows from U.S. funds that invest in corporate high-yield bonds. More than $8 billion exited junk bond funds in the first two weeks of June, according to Lipper.
Instances of companies defaulting on their bond commitments are still few and far between. As of June 20, only 43 global corporate bond issuers had defaulted this year, the latest two being Orchard Supply Hardware in the United States and Mexico-based telecom provider Maxcom Telecomunicaciones.
Most companies with speculative-grade debt will not have any immediate worries about refinancing. Only $73 billion of outstanding high-yield debt is maturing in 2013. But maturities jump to $287 billion in 2016, according to S&P. The industry sectors most reliant on the $2.2 trillion U.S. high-yield market are media and entertainment, telecommunications, health care and high tech, according to an S&P study released Monday.