Although the Treasurer's inbox is based on real-world experience, all characters, figures, and settings are fictitious and are not based on the financial situation or strategy of any specific company.
From: CFO, Fortune 500 Company
To: Treasurer
Priority: High
Subject: Markets appear to be stabilizing; is the global financial crisis finally over?
Good morning, Boss:
I am not sure it is safe to go back in the water just yet. Yes, things have been relatively stable in the capital markets of late. The sovereign debt crisis in Europe has abated and the U.S. stock market has looked right past the government's continued antics over the budget deficit, debt ceiling, drone strikes on U.S. citizens, etc. Even U.S. unemployment and home prices seem to be recovering. I must admit, though, that this all seems too good to be true.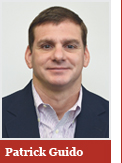 To help our company navigate a foggy climate, the treasury department has created a daily dashboard to be used as an early-warning tool. The dashboard is made up of the following indicators that have proven reliable in signaling trouble on the horizon:
Bank credit default swaps (BCDS):  BCDS, which are essentially insurance contracts that pay investors if a bank defaults on its obligations, are priced based on the financial health of the underlying institution. We know from the Lehman bankruptcy in 2008 that when banks are in crisis, the economy is in crisis. So we have listed and ranked each of our banks by their CDS prices and will monitor them on a daily basis. Should we see a sudden jump in prices, or spreads, we will know things are about to get choppy.
U.S. Treasury rates and corporate credit spreads: There has been no better indicator of the state of the global economy than U.S. government interest-rate levels and corporate spreads. We know from tracking our own bond prices that Treasury rates are at all-time lows due to a panicked flight to quality, further fueled by the Fed's quantitative easing. To compensate for such paltry Treasury yields, investors have demanded higher credit spreads on new corporate-bond issuance (all-in coupons for corporate debt still remain incredibly low). Lately we have seen Treasury yields rising and credit spreads contracting (both good signs for the economy); however, should this trend reverse, it will likely signal more economic turbulence.
Ten-year Italian and Spanish government bond yields: The situation in Europe appears tame with the European Central Bank's arsenal of repurchase programs, backstop facilities, and sovereign loans all proving to be effective weapons against the once-feared breakup of the euro zone. The canary in the coal mine all along has been bond yields in the most troubled countries with the largest economies (e.g., Italy and Spain). Both Italy and Spain have seen their borrowing rates rapidly decrease and stabilize. A reversal in this trend would tell us that Europe is losing altitude again.
Safe-haven and commodity currencies: In times of trouble, investors have flocked to the U.S. dollar as a safe-haven currency.  But the USD is not the only game in town. The Swiss franc, British pound, and Japanese yen have all provided investors with some degree of shelter from foreign-exchange losses. Rapid appreciation in these safe-haven currencies against the euro would tell us that investors are once again seeking refuge. Alternatively, the Canadian dollar and Australian dollar are closely correlated with commodity prices. Should we see these currencies appreciate, we will know that commodities are in demand and much needed global growth may soon follow.
Many other key indicators are worth tracking, but the metrics above have proven to be highly correlated with unstable financial markets and changes in global economic conditions. Moreover, these metrics are real time and can serve as early-warning signs. We can easily set up an alert system using public sources such as Reuters, Bloomberg, and Yahoo Finance. So, like any good pilot, we will monitor these gauges and react accordingly to guide our company through turbulent markets.
In fact, I'm reading the dashboard now: BCDS spreads are up, U.S. bond yields are down, while Italian bond yields are up (investors are looking past Cyprus for the broader contagion). The USD is appreciating against the euro. Fasten your seatbelt; there is more rough air ahead!
The Treasurer
Patrick Guido is vice president and treasurer of publicly held VF Corp., a $10 billion global apparel and footwear company with brands that include The North Face®, Vans®, and Timberland®. Patrick has more than 17 years of experience in corporate finance. He earned an undergraduate degree from Georgetown University and an MBA from Vanderbilt University.