Most CFOs in the entertainment and media sector believe the economy has fully recovered from the recession, but their companies still face huge business problems like persuading consumers to pay for content and smoothly transitioning to new digital platforms.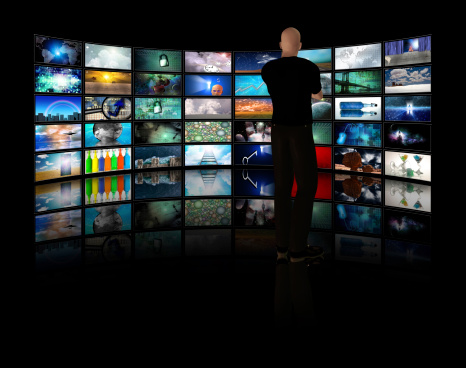 Dubbed, "It's Showtime! Digital drives the agenda, data delivers the insights," a survey released Monday by Ernst & Young polled CFOs at 50 top entertainment and media firms, including Time Warner, Sony, DirecTV, Disney and NetFlix.
Unlike two years ago, when a majority (62%) of study participants said global economic uncertainty was a concern, this year only half that number (26%) said they're still worried about that issue.
John Nendick, global media & entertainment Leader at EY, concluded that to many CFOs in the M&E sector, the country's recent economic upheaval is now just a memory.
"The CFOs told us in no uncertain terms that the economy is no longer an obstacle and now is the time for media and entertainment companies to invest in growth and focus on building their businesses," Nendick said in a release announcing the survey's results. "The industry is now poised to deliver on the promises it has been making the past several years but has been unable to achieve because of the economy."
This optimism could be a tad premature. According to the report, there are still other business obstacles for the industry to contend with. For example, a majority of M&E CFOs (64%) said that technology and platform disintermediation remained a challenge while 58% disclosed that persuading consumers to pay for content was also difficult. Further, 42% cited structural and regulatory uncertainty as a future issue, while 26% felt that reductions in and reallocations of marketing budgets by clients would also continue to be problematic.
Although CFOs said their companies were leveraging data analytics for growth, they acknowledged that "much work remains to be done." For instance, a majority (59%) said that their firms "successfully use" data to sell to their existing customer base, but only 33% reported that "their companies do a good job of using data to generate new business." In addition, less than half (39%) felt their firm does a good job sharing data, with 58% maintaining that that "sharing data between business units would improve their organization's overall effectiveness."
M&E CFOs' top priorities for the year ahead, according to the survey, are the evolution of digital and online distribution (74%), cost reduction and business efficiencies (34%) and creatively differentiating content (32%).
Image: Thinkstock