In June, CFO.com editor-in-chief David M. Katz wrote an opinion piece regarding the not-so-rhetorical question implied by its headline: "Why On-the-Job Injuries Cost So Much."  He cited two recent Workers' Compensation Research Institute (WCRI) studies to make his point.  He also referred – correctly — to another reason workers comp is an excessive expense for employers:  the labyrinth of state-specific regulations that are more political machination than sound public policy.
I am privileged to represent the more than 500 medical-provider members of the California Society of Industrial Medicine and Surgery (CSIMS) here in Sacramento, Calif.  Formed in 1982, CSIMS and its physician members have experienced a number of "reforms" perpetrated on California's comp system in the ensuing decades.  From our vantage point, the proverbial unintended consequences seem to far outnumber any real reforms.  The most common result? Legitimately injured workers and their employers very often come out on the short end.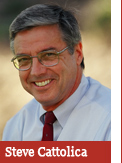 My purpose is not to criticize Katz's column.  Instead, my purpose is to amplify and reinforce his call to action for CFO.com's readers.  He urged them to "pick up (the cost differential information provided by WCRI) and walk over to their workers' comp insurer…." to ask some hard questions about the how and why of costs becoming what they are. 
Your insurance company (or claims administrator – even if it an internal unit) is in the best position to respond, since it is actually spending the money.  More importantly, CFOs must ask where the money is actually going. They must ask for tangible indications that the money is being used effectively to manage claim outcomes. 
They must ask for a hard-dollar ROI that proves, to the extent possible, that the money accomplishes the goal of returning an employee to a life of production and not consumption.  CFOs deserve much more than rhetorical answers and industry dogma about attorney involvement, greedy health-care providers, liens, medical fraud and regulatory burdens.

As an aside, Mr. Katz effectively delivered WCRI Executive Director Rick Victor's advice to use the WCRI data to "help… determine how much to invest in the…reform debate."  This statement could be construed as encouragement to simply feed the politics of the comp system.  But CFOs know better than anyone within their organizations about how much money is already being spent on reform legislation and regulation, often to no real end. 
I do not believe Victor is referring to money spent to "feed the beast."  Instead, I believe that he is referring to investments that will actually help employees' when they are hurt because of their jobs.  I want to believe that any new investment will simplify and shorten lines of communication between your claims administrator and those who are responsible for delivering the health care that helps employees back to a productive lifestyle.  It doesn't really matter whether that is an internal investment or one meant to drive the system to that end.  Just so long as it works.
Why do I suggest CFOs stop at the insurer (or claims administrator if the company is self-funded)?  
Why not take the additional step that Mr. Katz suggests and ask the health care providers themselves?  The basic reason is found in the most recent (2012) California Commission on Health and Safety and Workers' Compensation (CHSWC) Annual Report.
CHSWC reported that in 2011, the single largest expense for insurers and self-funded employers was loss-adjustment expenses.  CHSWC reported that $6.745 billion was spent on these expenses.  This represents roughly 38 percent of the $16.2 billion statewide total and a 26.2 percent increase from the prior year.  That means more money was spent on adjusting claims and trying to save money than on actual health care or indemnity benefits.
It may be easy to dismiss what is occurring in California.  My home state is often an anomaly to just about any norm one might choose.  However, the data indicate that a trend is developing. And regardless of the jurisdiction in which a company operates, the question must be asked, "Who gets that money?"  Your injured workers certainly don't get it, yet it is spent just the same. 
On what?
To find out, listen carefully to the answers you hear when taking Katz's advice.  I urge you to take the time to tear those answers apart to get at what may actually be going on. 
Fast-Growing Fees
Here in California, the CHSWC report indicated, the fastest growing loss-adjustment expenses include fees for managed care and cost containment services.  Those costs, in turn, include vendor fees and revenue-sharing arrangements between the vendor and your claims administrator or insurance company.  
Managed-care services are purchased to help save money on medical bills and other benefits.   They may include claim-triage services, medical-bill review, out-of-network bill negotiation services, "technical bill review," nurse case management, field case management, treatment authorization services such as utilization review and its California progeny, Independent Medical Review. 
They also include provider networks for every conceivable service imaginable: physician care to diagnostic testing of all types; physical therapy, occupational therapy and pharmacy benefit managers to hospitals, ambulatory surgery centers and interpreters; transportation services to durable medical equipment, surgical implants and Band-Aids.
The network business is generally considered to be a cash cow. So it is not surprising to learn that if there is a service that can be provided, there is also a company willing to build a provider network for that service and insert itself into the cash flow.  This represents a "military-industrial complex" of substantial size and influence.
The Cost of Savings
The purveyors of these managed-care services charge fees usually based on some definition of savings or value added.  A logical data point would be to determine if those fees result in a quantifiable savings and/or higher quality of care and thus provide a return on the investment.  The claims administrator often shares in the vendor's revenue stream and might voluntarily disclose these fees, their own take and your return on investment.  If not, perhaps that is a clear indication you should ask the administrator to disclose its fees.
Please do not misunderstand. Each of these services may very well be vital to saving oodles of money and are well worth it.  I know because during my career I managed, marketed and sold some of the most cost-effective workers' comp managed-care services available in the country.  But as the cost of this segment continues to grow, it only makes sense to actively assess whether each program is proving itself to be worth the money you spend or is spent on the company's behalf.
Katz cites the WCRI study to establish that hospitals are a major cause of higher costs.  There is no denying that hospitals are certainly a target.  However, the real culprit may be the terms of the contract between the hospital, the provider network and the insurance carrier or, in the case of self-insured plans, the third-party administrator. 
A close second could be the fee-sharing arrangement between the network and your claims administrator.  The reason lies in the fact that despite state-mandated fee schedules, reimbursement is more likely a matter of contract than statute.  Your claims administrator or carrier likely has more control over what is paid out in medical care than any state legislature.
I encourage you to discover the details of each managed-care service used by your carrier or claims administrator to help manage your claim costs.  Learn the details of any fee-sharing arrangements.  Find out who orders the service and what criteria are used to determine when that service is necessary.  How many fingers are in the pie?  How does your company end up paying the freight?
Steve Cattolica is the director of government relations for the California Society of Industrial Medicine and Surgery (CSIMS) and a principal of AdvoCal, a legislative advocacy and association management firm in Sacramento, Calif.