Wells Fargo on Friday reported lower-than-expected quarterly results, with declines in revenue and profit across its business segments, but the bank appears to be making progress cutting costs as part of its turnaround effort.
For the second quarter, Wells Fargo posted adjusted earnings of $1.08 per share on revenue of $21.55 billion. Including a 10 cent-per-share tax expense, it earned 98 cents a share.
Wall Street analysts had been expecting adjusted earnings of $1.12 per share and revenue of $21.677 billion.
Revenue and net income in the bank's three business lines all fell compared with the same period last year, with wealth management income taking a 37% hit.
"The broad-based weakness of Wells Fargo's results is troubling, with many indicators such as deposits, commercial, and consumer lending trending down," Octavio Marenzi, CEO of capital markets management consulting firm Opimas, told CNBC. "It appears that the slew of scandals that Wells Fargo has been involved in are taking their toll."
As CNBC reports, Wells Fargo has been under pressure for several quarters because of multiple probes into its sales practices, including unauthorized account openings at the retail level. It has shaken up its board and ousted some top executives after being penalized by regulators including the Federal Reserve.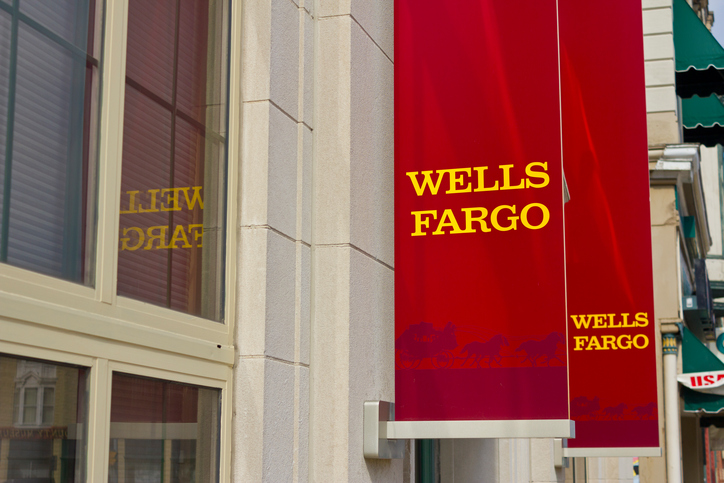 In recent months, the bank has launched a major advertising campaign aimed at restoring consumer confidence.
"During the second quarter we continued to transform Wells Fargo into a better, stronger company for our customers, team members, communities, and shareholders," CEO Tim Sloan said in the earnings news release.
Both he and CFO John Shrewsberry pointed to progress in the bank's expense savings initiatives. Noninterest expenses in the second quarter declined $1.1 billion from the prior quarter to $14.0 billion, primarily due to lower operating losses, a decline in employee benefits and incentive compensation expenses, and lower equipment expenses.
"Net interest income grew both linked quarter and year-over-year in the second quarter, credit performance and capital levels remained strong, and we are on track to meet our expense reduction expectations," Shrewsberry said.
Photo: Getty Images