Carmax on Friday reassured investors with an earnings report that showed an improvement in comparable store sales, sending its stock to an all-time high.
For the first quarter, the used-car company posted adjusted earnings of $1.33 per share, up 17.7% year over year, on revenue of $4.79 billion. Analysts had expected a profit of $1.24 per share on revenue of $4.61 billion.
Same-store unit sales fell 2.3% versus an expected decline of 4.5%. In the previous quarter, comp sales dipped 8%, a rare decline that reflected a temporary pricing imbalance driven by aggressive promotions from new car dealerships.
"While our comparable store unit sales performance improved significantly from the February 2018 quarter, we believe macro pricing factors still had some effect on our first quarter sales," Carmax CEO Bill Nash said in a news release.
But Carmax shares jumped 13.6% to $80.74 on news of the earnings report.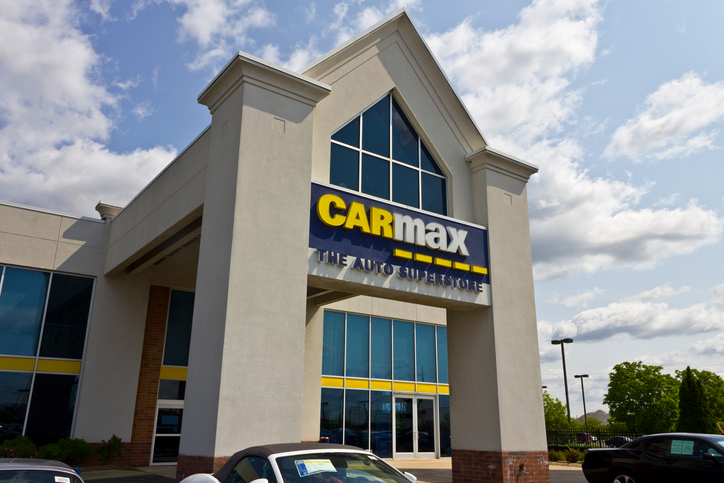 "Even though some of its traffic figures were somewhat weak, the company appears to have found ways to bolster its profitability and take advantage of the opportunities in the market with the best potential payoff," The Motley Fool said.
Carmax has been seeking to build scale in the huge, but fragmented, market for used cars sales, expanding its physical sales base while also investing in digital shopping tools as people move more of their car shopping process online.
In the key used vehicle unit, total sales were up only 1.6% in the first quarter. But CarMax showed strength in other areas as wholesale vehicle unit sales rose close to 10% and revenue from sales of extended protection plans increased nearly 9%.
Gross profit per used car was roughly unchanged at $2,215, but used car prices climbed 3% to $20,067 and wholesale vehicle sales prices were higher by just under 2%, at $5,205. "Those gains were a major component of the rise in overall revenue that CarMax saw for the period," The Motley Fool noted.
Carmax's service profits were affected by the reduced leverage of service department costs resulting from the decrease in comparable store used unit sales.