Running finance for a multinational corporation is a complex undertaking no matter what. But just how complex it is depends greatly on what countries the company does business in.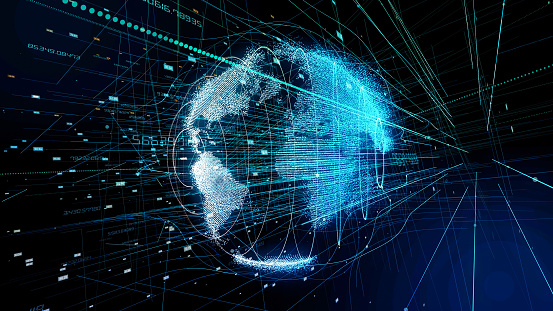 China is the most complex country to operate in from a finance-management standpoint, according to TMF Group, a professional services firm based in the Netherlands that serves companies doing business internationally. On a region-wide basis, nowhere is more dicey than Latin America.
TMF on Wednesday unveiled its second annual Financial Complexity Index, which ranks 94 jurisdictions worldwide. The rankings factor in accounting and tax rules and regulations; audit and financial reporting requirements; corporate income tax and value-added tax (VAT) rules and regulations; other regulatory requirements; risks of non-compliance; and the impact of technology on the accounting and tax-compliance landscape.
This year, China, the largest U.S. trading partner, moves up two notches on the complexity meter and displaces Turkey as the world's most complex country for finance organizations to deal with. China's "Golden Tax System," an integrated nationwide VAT monitoring system, has reached its third phase, introducing stricter monitoring practices.
The system's continuing rollout means companies "need to be more cautious and diligent in ensuring the accuracy and timeliness of tax data reporting and declaration" in China, TMF notes.
The United States ranks 75th on the complexity scale among the 94 jurisdictions — but rates as the least complex of all for financial reporting.
Among the 10 most complex countries are 4 in South America — Brazil (ranked #2), Argentina (5), Bolivia (7), and Colombia (8) — as well as Mexico (9).
TMF reports that "change is afoot" in Latin America, with several countries having begun to digitize their filing processes. That's actually causing a short-term complexity spike. "If things go according to plan, though, the digital transformation should reduce complexity in the long term," says TMF.
In particular, Brazil's move to digitized filings is causing headaches for companies because of required increases in both the quantity and quality of data shared with authorities. In Argentina, a new law has introduced amendments to rules for corporate income tax, VAT, tax procedural law, social security contributions, excise tax, and more.
Mexico, the third-largest U.S. trading partner, moves up six places from its 2017 complexity ranking. That's based partly on changes in how the country's systems handle electronic invoices, which have created a host of new mandatory requirements.
Others in the top 10 most complex countries include Turkey (3), Italy (4), France (6), and Russia (10).
In France, the ninth-largest U.S. trading partner, administration and bureaucracy are notoriously complex. The same goes for Italy, the 10th-largest U.S. trading partner. And there, the impending broad expansion of an electronic invoicing system — currently used only for invoices issued to public authorities — promises to further bog down finance operations in the short term. "We know from experience in other countries that businesses in Italy should expect an adjustment period," TMF says.
Canada, the second-largest U.S. trading partner, is 70th on the complexity list. Japan, the number-four trading partner for the United States, ranks 84th in complexity.
The least complex jurisdiction is the Cayman Islands, an autonomous British territory. It's one of three Caribbean locales that rank among the five least-complex ones, along with the British Virgin Islands and Curaçao. Jersey and Hong Kong are the others in that group of five.
The TMF rankings are based on a survey of the firm's in-house accounting and tax experts, comprising 74 detailed questions.
In addition to the overall complexity ranking, the survey results generate percentage-based scores for various finance disciplines, where 100% represents the greatest level of difficulty and 0% represents the least.
For compliance, Germany — the number-five U.S. trading partner — and South Africa are tied for most complex at 80%, compared with a global average of 61%.
For tax, Venezuela is the most difficult place, at 71%, against a global average of 49%. The Cayman Islands registers 0% in the tax category.
For reporting, China is most complex at 89%, while the global average is 57%. The United States, the least complex for reporting, registers 18%. And for bookkeeping, Mexico is worst with 78% (global average 46%).