Finance has always had to find ways to accomplish its goals using fewer resources. But now that it is expected to help deliver critical enterprise objectives, like formulating business strategy, might that change?
Not in 2018, according to The Hackett Group's Key Issues Study, even with the windfall generated by U.S. corporate tax cuts.
Respondents to Hackett's survey, which polls finance leaders of global companies with more than $1 billion in revenue, said they expected finance department budgets to be cut 1.3% in 2018. That's despite forecast revenue growth of 3.6%.
That 1.3% is better than the past two years (cuts of 4% in 2016 and 2% in 2017) but it is also larger than predicted cuts to both human resources and procurement departments in 2018. And it's somewhat surprising, because more than 40% of U.S. companies say they plan to boost wages and 38% say will increase hiring in 2018, according to the first quarter's Duke/CFO Magazine Global Business Outlook Survey.
A key difference from 2016 and 2017, however, is that this year cutting finance department budgets was not listed as the year's top objective. In its place, according to Hackett, was "supporting enterprise information/analytics needs" closely followed by "supporting enterprise digital transformation."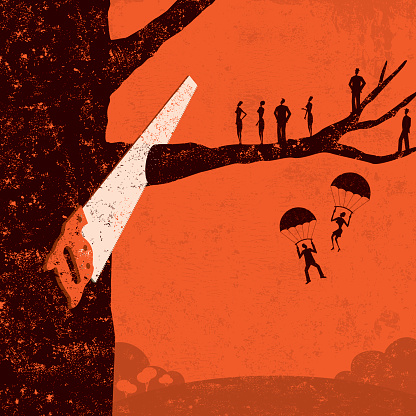 Analytics, of course, will enable finance to "more effectively provide insight so management can make smarter decisions about investments and capital allocation." But it is the broader objective of digital transformation that finance leaders hope "will radically reshape their ability to add value to the enterprise and reduce cost," according to Hackett.
(Previous research Hackett conducted in 2017 found that digital tools can dramatically reduce the cost of finance processes, sometimes as much as 35%.)
"Nearly all finance organizations now expect digital transformation to bring step-change improvement to performance and alter the function's operating model," according to Hackett.
The Hackett survey found that 56% of finance leaders have a digital strategy in place, up from 44% last year. Unfortunately, though, only 35% "believe they have the resources and competencies to execute in their digital transformation strategy."
One factor in that low number might be the multitude of initiatives on finance's plate in 2018. "It is difficult to set clear priorities when all of them compete for attention and many for the same resources," says Hackett.
Another reason might be that technology only accounts for about 10% of finance operational budgets, with digital transformation receiving just 5% of those funds.
But given the importance of digital transformation and how much it's being discussed by consultants and thought leaders, senior finance management is beginning to reallocate resources to drive fuller adoption.
Where finance departments might fall short is in the "competencies" area. Hackett says its clients are having trouble "finding professionals who can understand systems and deploy them within the appropriate context of their business." Those workers also need "to be able to make sense of data and …tell a story and interpret results."
Given how hard that combination is to find, finance leaders may have to dial back their expectations, unless they're willing to increase their budgets for personnel.