A pair of surveys conducted in early February portray companies as being in a bit of disarray regarding impacts from the Tax Cuts and Jobs Act.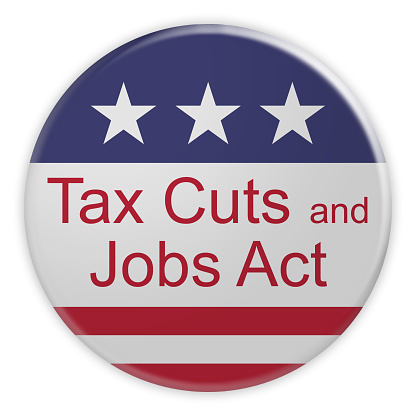 In one of the surveys by recruiting and workforce management firm Korn Ferry, three quarters (74%) of 262 surveyed executives said they believe that the new tax law will help business.
However, only 16% of the participants said their company was firm on its direction for allocating savings associated with the new tax cuts. Well fewer than half (39%) of the survey takers said their executive teams had even met to discuss plans for allocating the windfall funds.
Also, more than half (52%) of the respondents said they had not yet been able to quantify how much they'll be able to save as a result of the changes to the tax code.
When asked what would be most likely to happen in the next year due to the tax cuts, the largest percentage said "increasing capital investments at a faster rate," followed by "enhanced employee training and development" and "increasing acquisitions of new business."
Asked what would be least likely to happen in the next year due to the tax cuts, the largest percentage said "one-time bonuses," followed by "increasing the rate of share buyback" and "increasing 401(k) values."
"This is the most sweeping tax overhaul in decades, and it is critical that organizations put in place comprehensive strategic plans to address the wide range of implications," said Bob Wesselkamper, global head of rewards and benefits solutions for Korn Ferry, in a press release.
In a separate survey of 203 executives, Korn Ferry probed executives' attitudes regarding the impact of the new $10,000 limit on the deductibility of combined personal state income taxes and property taxes. The change will exert an upward influence on federal income taxes — in some cases more than offsetting the impact of lower income tax rates — for anyone who previously claimed more than that amount on their returns.
More than two-thirds (71%) of participants said they believe that companies located in high-tax states face the risk of talented employees leaving to seek employment in states where the tax burden is lighter. The list of highest-taxed states includes several that are teeming with corporate headquarters, such as California, New Jersey, and New York.
"Organizational leaders must understand that their business strategies and their talent strategies are inextricably connected," said Wesselkmper. "Businesses will not succeed if they aren't able to keep qualified talent, so compensation strategies must be put in place to help ameliorate increased tax burdens for workers in affected states."
On a broad level, 51% of surveyed executives said they thought professionals who live in high-tax states should consider moving. On a personal level, 58% of the executives that said they live in a high-tax state would consider looking for a job in a lower-tax state, while 44% said they would consider asking their company for a transfer.
In terms of how much the new tax law will affect income overall, 45% of the survey participants believed they would see a bigger paycheck, 33% expected to take home the same amount, and 22% expected their net pay to go down.
"It's still too early to understand the full effect of the tax-law changes on business, but it's critical that organizations keep a close eye on the impact, and to the extent possible, adjust compensation packages accordingly," said Wesselkamper.