While 2015 was filled with merger and acquisition activity in the U.S., it was, unfortunately, also filled with goodwill impairments — the charges companies record when goodwill's carrying value on financial statements exceeds its fair value.
After increasing 18% in 2014, goodwill impairments doubled to $57 billion in 2015, a record since the height of the global financial crisis. The number of impairment events increased only slightly, to 350, but the average impairment per event jumped, to $163 million.
Duff & Phelps, author of the annual U.S. Goodwill Impairment Study that provided the numbers, attributed the impairment increases to ongoing weakness in energy prices and "a few significant impairment events in the tech sector."
Goodwill, of course, is an intangible asset that arises as a result of one company acquiring another at a premium value.
Fifty-six percent of energy companies that carried goodwill on their balance sheets recorded an impairment in 2015, said Duff & Phelps, resulting in total impairments of $18.2 billion. That was up from $5.8 billion in 2014. "Not surprisingly, the collapse in oil prices since mid-2014 through early 2016 had a broad and material impact in the energy industry," according to the Duff & Phelps report.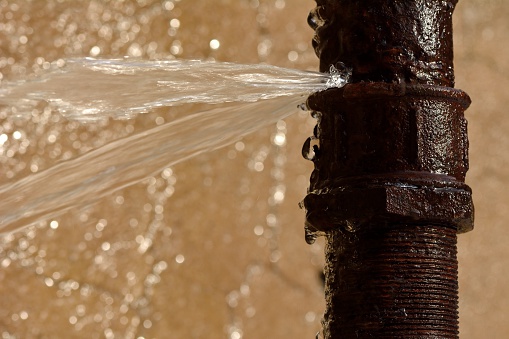 The largest impairments were recorded by National Oilwell Varco, Hess, and Crestwood Equity Partners, all of which had impairments exceeding $1.4 billion.
In the information technology industry, goodwill impairments more than tripled in 2015, to $12.9 billion. IT saw two of the three largest impairment charges recorded in any industry —Microsoft's $5.1 billion writedown of the Nokia handset division and Yahoo's $4.5 billion writedown of its Tumblr business.
Consumer discretionary and industrial companies also saw steep increases in impairment amounts in 2015, led by MGM Resorts' impairment of $1.5 billion on a unit in China and mining equipment maker Joy Global's $1.2 billion writedown, respectively. Utilities rounded out the top five industries having the largest impairment totals.
With M&A activity robust in 2015, companies of all stripes added goodwill to their balance sheets, $458 billion in total. Given the rate of impairments and other factors, fewer energy companies are now carrying goodwill (17.1%, down from 20% in 2014). However, the percentage of companies carrying goodwill increased in other industries, notably among utilities (to 43%) and financial services firms (to 37.4%).
According to Duff & Phelps, aggregate goodwill as a percentage of total assets for U.S. companies has grown steadily since 2012. In 2015 it exceeded 7%. Health care has had the highest "goodwill intensity" the past three years, with goodwill representing 26% of total assets for companies in that industry in 2015.
"Contributing factors [in health care] include ongoing transaction activity as well as high growth expectations from future (yet-to-be-identified) technologies, which may make goodwill a significant component of an acquisition price," said Duff & Phelps.
Information technology companies added the most goodwill to their books in 2014 and 2015, $122 billion, outpacing health care.
Featured image: Thinkstock