In a major victory for labor unions, the National Labor Relations Board has potentially made it easier for an employer to be held liable for labor violations committed by its subcontractors.
Previous case law stated companies were only responsible for employees who were under their "direct and immediate control." But in a decision Thursday, a 3-2 majority of the NLRB disposed of that limitation, saying a company may be considered a "joint employer" if it has the potential to exercise control over a worker's wages and working conditions.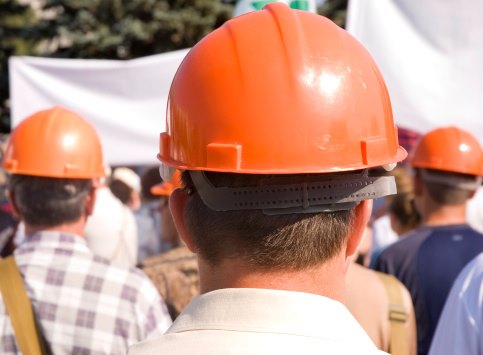 The old joint-employer standard was "increasingly out of step with changing economic circumstances," the majority said.
The case specifically involved the waste-management firm Browning-Ferris, but according to Forbes, it could have a major impact on franchisers like McDonald's since they could "potentially be held liable for hiring and firing decisions by any of their thousands of individual franchisees."
Business groups blasted the ruling, calling it a "seismic shift" in the definition of joint employer, but Teamsters union General President Jim Hoffa hailed it as a "victory for workers across America."
"Employers will no longer be able to shift responsibility for their workers and hide behind loopholes to prevent workers from organizing or engaging in collective bargaining," he told The Hill.
At issue in the case was whether the Teamsters can represent workers at a Browning-Ferris recycling facility who were employed by Leadpoint Business Services, a subcontractor. The NLRB majority said Browning-Ferris should be considered a "joint employer" with the staffing agency, emphasizing that they were merely returning to the standard established under a 1982 decision by the 3rd U.S. Circuit Court of Appeals.
Since that decision, the majority said, the board had unjustifiably "imposed additional requirements for finding joint-employer status," most notably that a joint employer exercise "direct and immediate" control over workers.
In a lengthy dissent, Republican board members Philip A. Miscimarra and Harry Johnson said the majority, who are all Democrats, had ignored the clear terms of the law exempting companies that use contractors from the definition of employer.
"[O]ur colleagues have announced a new test of joint-employer status based on policy and economic interests that Congress has expressly prohibited the Board from considering," they said.
Image: Thinkstock