Content discovery firm StumbleUpon plans to lay off about 70% of its workforce by the end of this week after failing to secure additional funding, VentureBeat reports.
StumbleUpon's last injection of funds came in 2011, when investors pumped $17 million into the company. It has struggled to compete for advertising with Twitter, Facebook, and other popular social networks where users share content.
All but about 30 of StumbleUpon's 100 employees will lose their jobs, a source told VentureBeat, adding that the company is keeping on people in engineering and sales jobs.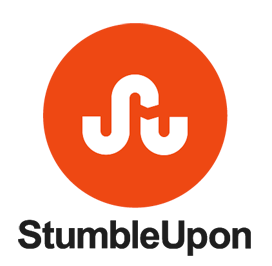 "The tragedy is, it's a great site. They're curating content based on my interests and delivering it in a seamless, entertaining way," Tim Bajarin, principal analyst at Creative Strategies, told the San Francisco Chronicle. "But I've never been clear on how they were going to make money … It appears that they couldn't convince investors that there was long-term earning potential."
StumbleUpon was founded in 2002 as a platform for people to rate web pages, photos and videos, then use the data to find and recommend similar content. It received $1.5 million in seed funding from former Google board member Ram Shriram, Lotus founder Mitch Kapor, angel investor Ron Conway, and First Round Capital.
"Stories submitted there could go viral, generating hundreds of thousands of page views," the San Francisco Business Times noted.
In 2007, StumbleUpon was acquired by eBay for $75 million, but its owners repurchased it in 2009. By 2012, StumbleUpon had 25 million users — a tenfold increase from when eBay bought it.
The company claims 120,000 brands and publishers, including HBO, Levi's, and Nike, use its advertising system. But VentureBeat said Facebook, Twitter, and YouTube, among others, "have become popular avenues for advertising, especially as mobile advertising has taken hold."
"StumbleUpon offers mobile apps, but news discovery apps such as Flipboard have gained traction in the past few years," it added.