Pentagon Energy LLC, a newly formed commodities-trading company in Coral Gables, Fla., is buying Morgan Stanley's Wentworth Gas Marketing unit for an undisclosed amount, according to a Bloomberg story.
Wentworth is a compressed natural gas export facility, which Morgan Stanley received permission to build just last year. The facility has the ability to ship 60 billion cubic feet of compressed natural gas a year.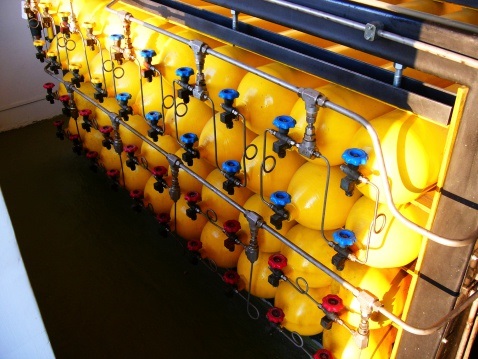 In a press release announcing the deal, Pentagon reportedly said that it wants to take advantage of cheap natural gas in the United States and export it to Central America and the Caribbean.
Morgan Stanley's Ryan Comerford and Alberto Chiesara would join Pentagon as principals, and Jay Rubenstein would assume their duties at the New York City-based investment banking firm, Bloomberg said. Rubenstein in January was named Morgan Stanley's head of natural gas origination and trading.
The sale comes as regulators consider additional restrictions on banks' physical commodities businesses, according to Bloomberg.
For example, the Federal Reserve is promulgating a rule to discourage banks from holding raw materials by requiring them to retain more capital or disclose more information about the activities.
In November 2014, a Senate panel released a 403-page report on the commodity activities of Goldman Sachs, Morgan Stanley, and JP Morgan Chase since 2008. The Permanent Subcommittee on Investigations said the banks have compiled huge commodity inventories, participated in outsized transactions and engaged in commodity-related businesses that "carried potential catastrophic event risks."
The panel concluded that the activities caused a dangerous erosion of the traditional line between banking and commerce and could expose banks to significant financial losses.
The Senate panel report found that Morgan Stanley's "oil storage and transport activities gave it access to information about oil shipments, storage fill rates and pipeline breakdowns" and that its effort to construct a compressed natural gas facility was "unprecedented for a bank or bank holding company."
Morgan Stanley attempted to sell its oil trading division to Russia's Rosneft last year but the deal was scotched by U.S. sanctions imposed on Russia.
Image: Thinkstock