Apple has made clean energy history, announcing an $848 million deal to buy solar power that is the largest ever for a company that isn't a utility.
The agreement with First Solar, the biggest U.S. developer of solar farms, will provide Apple with enough electricity from a new plant in Monterey County, Calif., to power virtually all of its operations in California.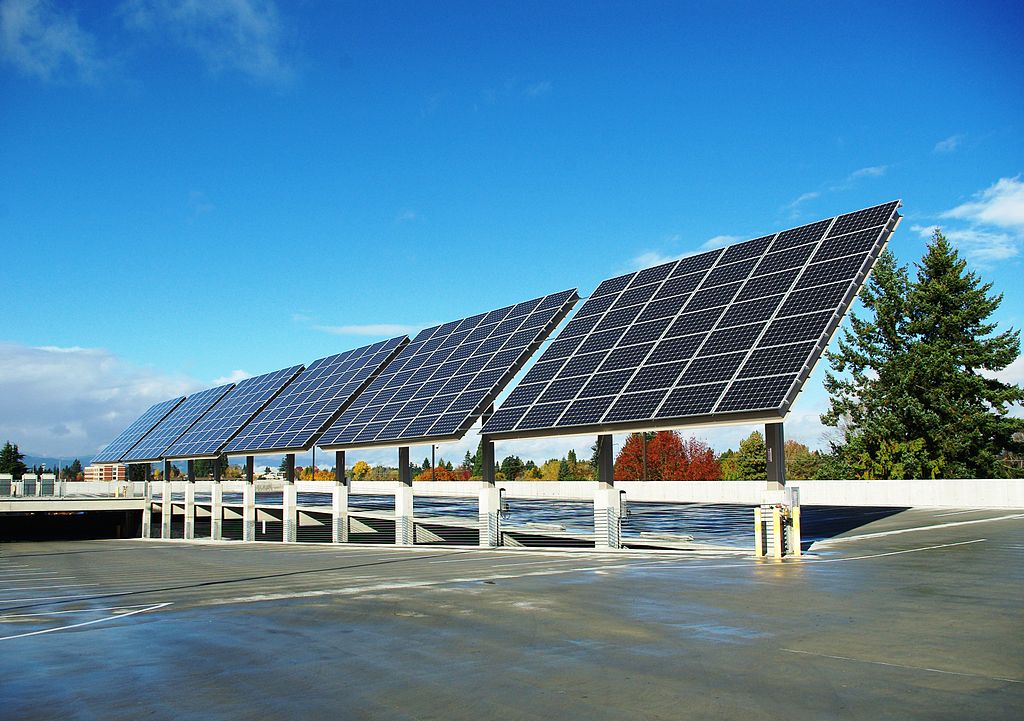 "We know that climate change is real," Apple CEO Tim Cook said at a technology conference on Tuesday. "Our view is that the time for talk has passed, and the time for action is now. We've shown that with what we've done."
Bloomberg said the agreement "positions the CEO of the world's biggest company at the center of the global debate about climate change and the future of energy — a role Cook has increasingly embraced over the past two years."
Apple's solar investments already include two 20 megawatt plants and a third under development in North Carolina, and a 20 megawatt plant in development in Nevada. While wind power has long been cheaper than solar, the price of solar has been declining quicker than that of wind, and by 2050 solar could be the world's biggest single source of electricity, according to the International Energy Agency.
First Solar said in a news release that Apple will receive 130 megawatts of the 280 megawatt capacity of the California Flats Solar Project it is developing on land owned by Hearst Corp. The remaining 150 megawatts will be sold to Pacific Gas & Electric.
"Apple is leading the way in addressing climate change by showing how large companies can serve their operations with 100 percent clean, renewable energy," said Joe Kishkill, chief commercial officer of First Solar.
Cook said the solar deal would not only benefit the environment but Apple's finances. "We expect to have a very significant savings, because we have a fixed price for the renewable energy, and there's quite a difference between that price and the price of brown energy," he explained.
"The investment amount is enormous," said Michel Di Capua, head of North American research at Bloomberg New Energy Finance. "This is a really big deal."
Photo: M.O. Stevens, CC BY-SA 3.0