Supply chains in Europe and Japan are far ahead of those in the rest of the world (including the United States) in their preparations for climate change risks and natural disasters, according to research released Tuesday by CDP (formerly called Carbon Disclosure Project) and Accenture.
The research, which also incorporated United Nations statistics, is based on data about climates and other environmental variables collected from 3,396 companies on behalf of 66 multinational purchasers. Suppliers in France, the United Kingdom, Spain, and Germany are identified as the most sustainable, while suppliers in China, Italy, and the United States are found to be vulnerable to climate risks, the research found.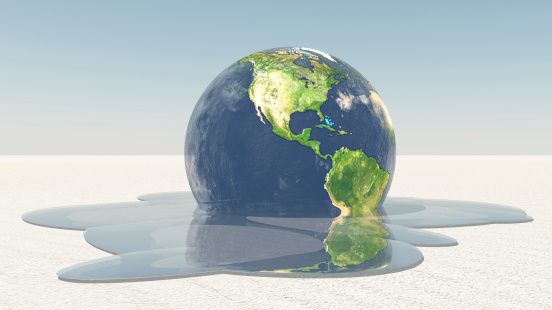 Japan is the only country with suppliers that are well-equipped to respond to significant climate risks, while a collaborative approach and profitable emissions reductions (the best financial return on investment) give China and India a competitive edge. Brazil, Canada, and India must do more as suppliers there who participated in the research reported fewer emission reduction initiatives than the global average.
"That multinationals are engaging with thousands of suppliers to better manage environmental challenges and opportunities is encouraging," CDP's chief executive Paul Simpson said in a press release. "It is particularly exciting to see such a strong appetite for collaboration and superior financial returns on initiatives to reduce emissions from Chinese and Indian suppliers. This should attract investment, which in turn will drive greater action within these high-emitting markets."
However, it is concerning that many suppliers are making "either marginal or no improvements" in developing sustainable supply chains that could better weather climate risks and other natural disasters, said Gary Hanifan, managing director, Accenture Strategy.
In the United States in particular, the report found that emission disclosure rates remain low and "the percentage reporting CO2 reductions and monetary savings is below average. … More suppliers are setting emissions targets, but the 2014 percentage — of 37% — remains below the global average of 48%."
"The good news is that as companies transform their supply chains into digital supply networks they will gain greater end-to-end visibility, traceability, and access to information to report on their compliance progress and mitigate climate risks," Hanifan said.
Encouraging signs of progress include a steady upward trend in the percentage of suppliers setting emissions targets — 48% of suppliers set targets last year, compared to 44% in 2013 and 39% in 2012. In addition, the number of suppliers achieving emissions reductions since 2012 increased, with the percentage rising to 40% in 2014. Monetary savings from such efforts jumped from 29% in 2012 to 33% in 2014.