Starting this month, plunging oil prices will trigger a flood of oil industry writedowns as companies, particularly those in exploration and production, shelve risky, high-cost projects, according to an analysis by Citigroup.
Crude oil prices have fallen more than 50% from their June 2014 peak, threatening to wipe out more than $1.6 trillion in earnings for producing companies and nations this year. Those on the hook for projects that don't make sense in a $49-a-barrel market include industry giants titans such as Royal Dutch Shell and small wildcatters like Sanchez Energy, Citigroup said in a note to clients.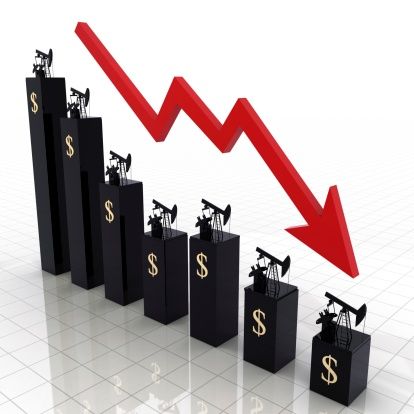 "The mid-cap and small-cap operators are going to be hardest hit because this is all driven by their cost to produce," Gianna Bern, founder of Brookshire Advisory and Research, told Bloomberg.
Citigroup said the oil-market rout is exposing projects dating as far back as 2009 that were either poorly executed or bad ideas to begin with. Shell, Europe's largest energy producer, may have as much as 5% of its capital tied up in money-losing projects and, for United Kingdom-based BG Group, the figure could be as high as 8%, the Citi analysts said.
Mark Sadeghian, an energy-industry analyst at Fitch Ratings, told Bloomberg that the writedowns will be in the form of asset impairment charges related to the declining worth of specific oilfields, rather than wholesale reductions in proved reserves.
Investors are less inclined to punish oil companies for impairment charges than they would for a drop in reserve volumes, Gabriele Sorbara, an analyst at Topeka Capital Markets, noted.
The price of crude dipped below $49 today in New York, the lowest since April 2009. That represents a $4.4 billion drop in daily revenue for oil producers, which equates to $1.6 trillion on an annualized basis, Citigroup researchers said.
Citi expects the benchmark Brent crude to average $62 this year, cutting earnings per share for major oil companies by an average of 29% through 2017 and increasing pressure to postpone some drilling. But Bern said prices still haven't reached the depths of the 2008 rout that accompanied the worldwide financial crisis.
Source: Bloomberg
Image: Thinkstock