If Republicans add control of the Senate in Tuesday's mid-term elections to their dominance of the House, the GOP's legislative agenda could include lowering the 35% corporate tax rate and enhancing the president's ability to make trade agreements, lawmakers told the Associated Press.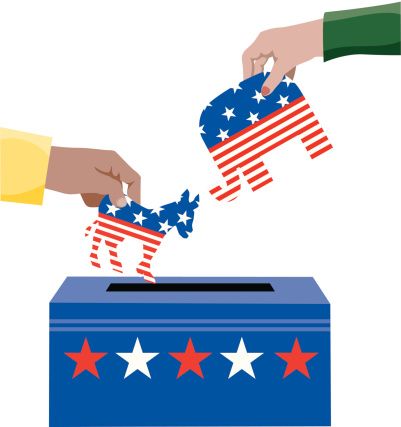 Leading Republicans said their party had to show it can legislate, lead and solve problems after years of lobbing political grenades at President Barack Obama and Senate Democrats. "We have to prove in two years the Republican Congress can govern," Sen. Richard Burr, North Carolina Republican, said.
"It's very possible to get a number of things done if the president is willing to come to the table, and I believe he will," Ohio Republican Sen. Rob Portman told the Associated Press.
Among those things, Portman, a former White House budget director and U.S. trade representative, said, should be a corporate tax cut, even though Democrat and Republican lawmakers repeatedly have failed to resolve several issues, including where to set the new rate, how to tax U.S. companies' overseas profits and which tax loopholes to close in exchange for a lower rate.
Republican Sen. Bob Corker of Tennessee, meanwhile, is hoping a GOP-run Senate would end the stalemate over trade. Obama has requested the power to negotiate trade agreements that Congress can approve or reject, but not cripple with amendments. Some labor unions and Democrats oppose enhanced negotiating clout for the White House.
"Congress would be speaking with one voice," Corker told the AP, and Republicans "would have to be in a governing mode."
Another Republican senator, Lindsey Graham of South Carolina, has told business leaders he wants Congress to improve roads and bridges and to shore up entitlement programs such as Social Security and Medicare, among other things. That will require ending some tax breaks and finding new sources of revenue, which is anathema to many Republicans, he said.
"I'm willing as a Republican to violate some of the pledges we've all made" against tax increases, Graham said.
Source: AP Republicans mull strategy if they control Congress