Oil driller Layne Christensen Co. has agreed to pay about $5.1 million to settle U.S. Securities and Exchange Commission allegations that it handed out more than $1 million in bribes to government officials in five African countries.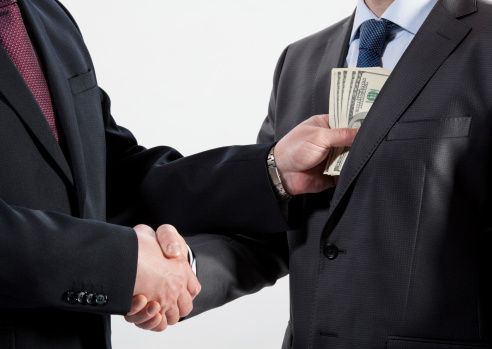 The SEC said Layne received about $3.9 million in unlawful benefits between 2005 and 2010, mostly from bribing officials in Mali, Guinea and the Democratic Republic of Congo (DRC) to reduce its tax liability and avoid associated penalties for delinquent payment. The company self-reported potential violations of the Foreign Corrupt Practices Act after an internal investigation.
"Layne's lack of internal controls allowed improper payments to government officials in multiple countries to continue unabated for five years," Kara Brockmeyer, chief of the SEC Enforcement Division's FCPA unit, said in a news release.
During the internal investigation, the SEC noted, Layne terminated four employees — including the president and CFO of its mineral exploration division and the finance manager of its West African Drilling Services Sarl (WADS) subsidiary — "for their roles in the misconduct."
According to the SEC's order instituting settled administrative proceedings, the president of the MinEx unit "was aware of payments made to third-party agents retained by Layne Christensen's African subsidiaries in order to obtain favorable tax treatment and to customs officials to obtain clearance for equipment and reduced customs duties."
In connection with a 2005 tax audit, for example, the WADS unit made two improper payments totaling $93,000 to Malian tax officials, the order said. The CFO of MinEx funded the payments in part by directing another Layne subsidiary to transfer money to WADS, according to the SEC.
In Guinea, Layne received notice of a favorable tax assessment on Feb. 15, 2006, that was conditioned on WADS making a payment within two days. The MinEx CFO, the SEC said, emailed the corporate office for an urgent transfer of funds and, on Feb. 17, 2006, WADS paid $97,648 to the Guinean tax authority.
Bribes were also paid to police, border patrol, immigration officials and labor inspectors in Burkina Faso, Guinea, Tanzania and the DRC to, among other things, obtain border entry for Layne's equipment and employees, the SEC said.
Image: Thinkstock