Global banks have begun charging large customers for euro deposits, an unusual deviation from the norm intended to offset the fees they are now paying to park funds at the European Central Bank.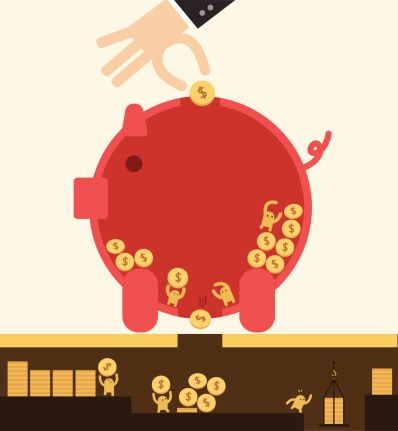 Rather than eat the costs of the ECB's negative interest rate on deposits, Bank of New York Mellon, Goldman Sachs, J.P. Morgan Chase, Credit Suisse and others are passing them onto their euro depositors. BNY Mellon began charging 0.2% on euro deposits Oct. 1.
"What we're doing is essentially passing through the 20-basis-point fee that we're absorbing from the European Central Bank," BNY Mellon Vice Chairman Brian Shea told reporters Friday. "We're seeing everybody else do it."
According to the Wall Street Journal, the reversal — "the most sweeping of its kind that many bankers and their clients say they can recall" — could have "costly implications for investors and companies that do business on the Continent."
"As we go through this period of low-interest rates in the euro zone, our expectation is this is going to linger for a long time," Peter Yi, head of short duration fixed income at Northern Trust Corp., told the WSJ. "This isn't something that's going to go away in the next year."
The ECB announced in June that it would impose a negative interest rate on deposits in an effort to encourage banks to use those funds for lending. After it dropped rates further last month, some banks started charging for euro deposits.
BNY Mellon CFO Todd Gibbons said in an interview that 15% of the bank's deposits are euro-dominated and that he expects most of the affected clients to be "savers on the institutional side," including financial-services firms, corporations and pension funds.
Several bankers told the WSJ that the industry's changing regulatory landscape has made it harder for banks to eat the cost, as they might have in the past. "The current euro situation is much more enduring and is likely to be the norm for some time," a BNY Mellon spokesman said.
In response to the new fees, the WSJ reports, some bank customers are moving their balances into cash-like instruments such as money-market funds or repurchase agreements. Others are looking for banks where they can park cash without getting charged.
Source: Wall Street Journal Big Banks Start Charging Clients for Euro Deposits