Yesterday the White House made its first move to crack down on corporate tax inversions. Treasury Secretary Jacob Lew said the new rules would prevent smaller foreign companies from taking over larger U.S. firms. They would also target so-called "hopscotch" loans, in which companies sidestep taxes on dividends by distributing their earnings in the form of a loan to a foreign company.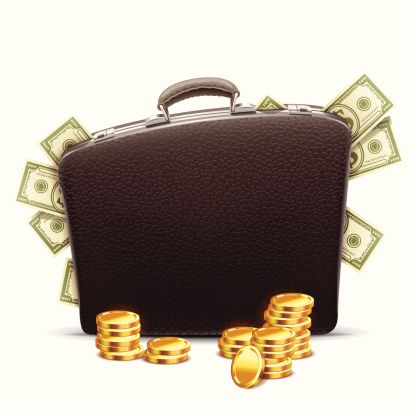 But there's one important component that was not addressed by Lew: earnings stripping. Earnings stripping is when a company moves its earnings from a high-tax jurisdiction to a low-tax one. According to the Tax Foundation, "Often, earnings stripping arrangements involve the extension of debt from one affiliate to another. Debt is accumulated in a high-tax jurisdiction that allows a company to deduct interest payments from their taxable income."
Earnings stripping is a post-inversion practice that is often done by U.S. companies to reduce their U.S. taxes.
Bloomberg reports that Lew was mindful of the exclusion and noted that it would be dealt with when the White House issues its second round of anti-inversion rules. What was important for him was to send out a warning to companies contemplating reincorporating their tax domiciles abroad while also keeping pressure on Congress.
The omission is a cause of concern for some informed observers.
"They're ignoring the most important post-inversion planning and that's earnings stripping,"  Bret Wells, a tax law professor at the University of Houston, tells Bloomberg. "The tepid response that this represents could well embolden companies to believe that Treasury is not going to deal with earnings stripping through regulations."
However, making a definitive move on earnings stripping could be problematic for the Treasury. Under the current law, there's a 50% cap on deductions of U.S. taxable income. "Lowering that number would place a tighter cap on companies' ability to load their U.S. operations with debt," writes Bloomberg.
Treasury can't reduce that threshold without congressional approval and so far, says Bloomberg, lawmakers have been at an impasse when it comes to proposals that limit inversions.
A big issue here, says the news outlet, is that earnings stripping could affect foreign-based multinational firms, such as Nestlé or Siemens, which aren't directly involved in an inversion.
Source: Bloomberg: Treasury Avoids Toughest Action on Offshore Tax Moves
Image: Thinkstock