Virtual currencies reached a milestone Friday as a swap execution facility registered with the Commodity Futures Trading Commission unveiled the first bitcoin financial product to be approved by a U.S. regulatory agency.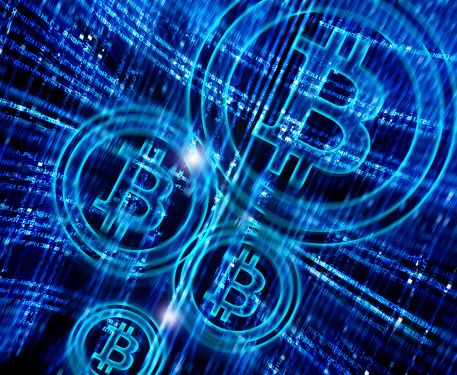 TeraExchange's derivative product, Reuters reports, allows clients to protect the value of their bitcoin holdings by locking in a dollar value, providing a hedge against the severe price swings that have plagued the virtual currency.
TeraExchange said it had worked with CFTC over the past six months to make sure the swap, and the price index it created to gauge the value of bitcoin, passed regulatory muster. In March, the company organized a groundbreaking swap contract for a bitcoin-based purchase of a rare Stradivarius violin.
"Regulated bitcoin swap trading provides institutional clients with a more efficient and confident way to hedge and trade," Christian Martin, CEO and co-founder of TeraExchange, said in a statement. "A robust price index also helps the growing bitcoin trading community to accurately mark-to-market positions while establishing trust and stability in this growing global marketplace."
Huge swings in value and the implosion of the Tokyo-based Mt. Gox exchange have damaged bitcoin's reputation. But the cryptocurrency has been making gains in regulatory acceptance since the U.S. Treasury last year agreed to classify exchangers of bitcoin as money transmitters.
The CFTC's approval of the TeraExchange swap "constitutes the first recognition by a U.S. federal regulator of a bitcoin financial product, even if the product does not itself involve the exchange of actual bitcoins," Reuters noted.
Martin told the Wall Street Journal that a key to regulatory approval was the proprietary price index, which he called "a true neutral arbiter of the bitcoin price on a 24-hour basis that's not susceptible to manipulation." He also said that all contracts are written, quoted and settled in dollars, so that neither TeraExchange nor investors "deliver or touch the underlying bitcoin."
The swap, which was available for trading Friday, locks in the dollar value of a given bitcoin amount, and the difference is settled in dollars when the contract expires. At both moments, the contract references the new price index, which is published in real time.
Source: Bitcoin Gets Boost as U.S. Watchdog Approves First Swap
Image: Thinkstock