CFOs and other senior executives will be encouraged to disclose more material, non-financial information in their financial reporting to the Securities and Exchange Commission if a non-profit organization's new sustainability accounting standards become commonplace. 
The aptly named Sustainability Accounting Standards Board (SASB) is in the process of devising the first sustainable accounting standards for publicly traded corporations by industry for more than 80 industries. SASB released its first standards today for how sustainable accounting standards should be used in the health-care sector, such as for medical-device manufacturers, biotech firms, pharmaceutical companies, health care delivery and distributors, and managed-care companies.
So what kinds of non-financial sustainability information should be covered in the Management Discussion and Analysis (MD&A) of a firm's 10-K? Information concerning factors that may have a material impact on the overall well-being of the company, SASB notes.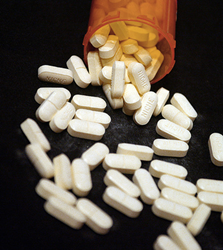 For the health-care sector, SASB says, that would mean information relating to resource management, pharmaceutical water contamination, drug safety and side effects, ethical marketing, product affordability and fair pricing. The safety of clinical-trial participants, access to medicines and  issues related to counterfeit drugs are also factors.  
Health care was selected as the first industry for the standards since it has "significant environmental and significant social impact," according to Dr. Jean Rogers, founder and executive director of SASB. After health care, SASB's agenda includes releasing standards for the financial industry; technology and communications sector; the non-renewables industry such as oil, gas and mining companies; and the transportation sector.
SASB's standards do not have to be approved by the SEC (though it says it has been in constant contact with the SEC throughout its standards initiative), which currently requires publicly listed companies to disclose "material information" in their annual reports (10-Ks) and in their 20-Fs in the case of securities held by foreign private issuers.
But the SEC does not offer guidelines on what kinds of non-financial information should be disclosed in the 10-K by industry and how best to disclose it. Trying to fill that gap has become a mission for SASB, a non-profit that sprang out of work done by Harvard University's Initiative for Responsible Investment, according to Rogers.
Too often, she adds, there's more "noise" than anything else in companies' current reporting of sustainability initiatives that occur in their sustainability reports. "Some of it is material and a lot of it is immaterial to an investor. Investors have a very hard time parsing through that and finding out what they need," she adds, noting that the 10-K is a better place to disclose non-financial information than the corporate sustainability reports. Putting that information into a firm's 10-K will help investors have a better peer-to-peer comparison, she adds.  
Companies "have stuck their toe in the water with integrated reporting," in which a financial value is assigned to a company's environmental, social and governance, and sustainability efforts. But it's largely done outside of the 10-K, she notes. "If it's material, we believe it should be in the 10-K in a comparable format [that is, among industry peers]."  
Groups like the International Integrated Reporting Council (IIRC) have initiated projects that recommend having companies report both their sustainability efforts and their financials in one combined integrated approach. But most of the interest in that program has come from non-U.S. companies.
But Chris Walker, senior manager in the sustainability and climate change division at Ernst & Young, says many domestic companies are on board with having a framework for non-financial sustainable reporting even though it may provide extra labor to keep up with all of the requirements.
"There's a general recognition by companies that 'non-financial information matters to our shareholders'," he says. "The most progressive companies today use the information as a way of evaluating not only themselves but who they do business with through their supply chain."
To date, SASB has received feedback for its standards from individuals representing $8.8 trillion under management and $3.1 trillion in market capitalization.
Though SASB is not a regulatory body, it is accredited by the American National Standards Institute (ANSI), which sets standards on everything from light bulbs to toys in the United States. Having this accreditation means SASB's standard-setting process meets national requirements. SASB plans to roll out the standards in a span of two years.
Photo credit: Creative Commons Attribution – CC BY