Quick Response codes aren't exactly Accounting 101. But some say they can help accounting firms attract more business. QR codes are the increasingly ubiquitous matrix bar codes that appear on magazines, toys, and other products, helping shoppers with tasks like locating products when they are sold out. To access the data, customers need a smartphone or other mobile-payment device with applications that allow them to scan the codes. According to a study by research website comScore, more than 20 million U.S. mobile-phone owners used a mobile device to scan a QR code in the three-month average period ending October 2011.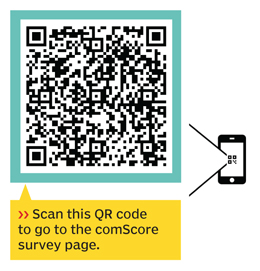 Now, companies are increasingly applying QR codes to business services, including accounting, experts say. "I was getting enough calls from our tax clients [asking,] 'What are QR codes, and am I supposed to be using this?'" says Lee Reams, president of online tax and accounting advisory ClientWhys.
Although companies most often use QR codes to sell products, Reams says accountants and CFOs are interested in presenting their company's tax or other accounting services, too. Finance chiefs are also looking at using them to measure hard-to-quantify elements of their marketing budgets, adds James Alexander, CEO of Vizibility, an online identity-management firm that offers QR code services.
Alexander tells clients, several of which are accounting firms, that when they have employees at professional speaking events, they should send QR codes of the speakers to the organizers along with their bios and photos. That way, the audience can scan the speaker's code during the discussion. "It's like putting a couple of hundred business cards in the audience," says Alexander. Otherwise, he notes, "it's hard to measure [the success of] that trade show you just spent a half a million dollars sponsoring."
Accountants have also begun to embed videos, including bios of staff members, on QR codes to build trust and confidence. Alexander acknowledges that "hear[ing] an accountant talking about when his child was born" may have little to do with accounting, but notes that such videos can add marketing value if a potential client learns that a staff member is "really genuine and personable."
QR codes can also provide information (on tax-saving tips, for example) to a target audience more directly than other advertising means, says Reams. "It makes that connection much quicker versus a traditional direct-response ad or an ad in a trade magazine, which might have a home page listed, [but will not] take them straight to talking to a medical professional or a tax professional," he adds.
Scanning the code is also easier than logging on to a computer and finding a firm's link or website, which can have many URLs. Further, says Reams, while URLs can be as many as 50 characters long, QR codes incorporate "a lot of information that does not have to be rekeyed."