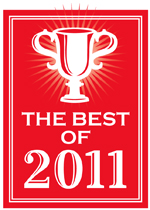 After much brooding about whether the United States would fully meld its financial reporting with international financial reporting standards (IFRS), the Securities and Exchange Commission ended 2011 without making its long-awaited, long-delayed decision on the issue.
In fact, after predicting that the decision would likely come sometime in 2011, the SEC doesn't appear likely to opine on the matter until far into 2012. In a December 5 speech before the American Institute of Certified Public Accountants (AICPA), James Kroeker, the SEC's chief accountant, said that the U.S. Financial Accounting Standards Board and the International Accounting Standards Board were "many months away from finalization of even the small group of key . . . projects" essential for convergence.
While FASB and the IASB had made good progress on converging leasing and revenue-recognition standards, "the prospect for a converged solution" on accounting for financial instruments "has not been as encouraging," said Kroeker, noting that it has been particularly tough for the two boards to agree on a single standard for hedging transactions. Further, the SEC's staff will need "a measure of a few additional months" to complete its own final assessment of how it "could or should proceed with a decision to incorporate IFRS for U.S. issuers," he said. 
In the course of working on that assessment last year, the commission's staff did, however, manage to spawn one of the ugliest verbal coinages in recent memory: "condorsement." Melding "convergence" with "endorsement," the SEC's staff proposed that FASB could continue to hold sway in this country over a convergence of U.S. GAAP and IFRS during a transition period of five to seven years. But once convergence has been achieved, FASB would merely endorse the standards the IASB developed.
That proposal kindled a furious debate in 2011 on the future role of FASB. Firing back against the condorsement plan, the Financial Accounting Foundation, FASB's parent organization, proposed a system that puts the standards board still squarely at the helm of U.S. accounting standards.
Another hotly debated issue: the role of FASB in setting private-company accounting standards. A group spearheaded by Barry Melancon, president and CEO of the AICPA, called for "a separate private-company standards board" that would be overseen by the FAF and would "work closely" with FASB. But the board, not FASB, "would have final authority" over changes and exceptions to U.S. GAAP targeted to private companies. The FAF then returned the volley, proposing a system that would make FASB the rule-maker for nonpublic companies. Below are the biggest stories of last year.
Backlash Prompts a Revise
Proposed modifications to revenue-recognition rules draw ire from the construction and technology sectors.
Two Steps Back from Global Accounting?
FASB's parent wants the board to retain power and says there should be more than one set of financial reporting standards.
New Leasing Proposals Continue to Draw Heat
FASB and the IASB respond to criticism as they prepare a new exposure draft for lease accounting.
FASB as Private-Company Standards-Setter?
A proposed new council would report to FASB, an idea at odds with another recent high-level recommendation.
The Goodwill Two-Step
FASB's new way to bypass numeric goodwill testing might add to the compliance costs of big, complex companies rather than curb them.
Small Companies Criticize Switch to IFRS
A panel of small-company finance execs weighs in on moving to international financial reporting standards.
Accounting Boards Issue Converged Fair-Value Standards
FASB and the IASB meld their ways on a key accounting rule.
Give Companies the Choice to Adopt IFRS: Accountants
The AICPA wants the SEC to let U.S. companies report their finances according to international standards if they want to.