After a six-year rulemaking process, the Public Company Accounting Oversight Board has voted to require audit firms to disclose the names of each audit engagement partner in a new form as well as the names of any other audit firms that participated in an audit.
The new rules represent a compromise between the PCAOB and big audit firms, which objected to the board's earlier proposal to identify the engagement partner in the auditor's report, which is included in a company's 10-K. Since 2005, the board has been exploring how to make auditors' reports more transparent.
"Auditing is a business about reputation," PCAOB Chairman James R. Doty said in a news release. "Transparency about the partner and firms involved should further incentivize auditors to organize audit teams conscientiously to give investors comfort that it is reliable."
Under the final rules, auditors will be required to file a new Form AP with the PCAOB for each audit, disclosing the name of the engagement partner; the names, locations, and extent of participation of other accounting firms that took part in the audit, if their work constituted 5% or more of the total audit hours; and the number and aggregate extent of participation of all other accounting firms that took part in the audit whose work constituted less than 5% of the total audit hours.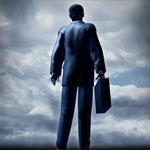 "Form AP will provide investors and other financial statement users with the information they have continued to request … in a single searchable database, giving the market valuable information, while responding to concerns raised by accounting firms and others about the unintended consequences of such a disclosure in the auditor's report," said Martin F. Baumann, PCAOB chief auditor and director of professional standards.
Big audit firms had raised concerns that naming the engagement partner in the 10-K would expose individual partners to additional legal liability and could lead to complications and delays in the disclosure. Currently, auditor's reports generally disclose only the name of the firm issuing the report.
The new rules become effective in 2017 and the standard filing deadline for Form AP will be 35 days after the date the auditor's report is first included in a document filed with the U.S. Securities and Exchange Commission.