CVS Caremark will pay $20 million in a settlement with the Securities and Exchange Commission for violating federal securities laws. The SEC has charged the pharmacy company with "misleading investors about significant financial setbacks and using improper accounting that artificially boosted its financial performance."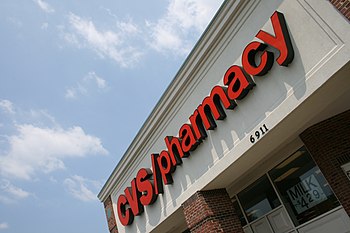 The SEC said that in documents for a $1.5 billion bond offering in 2009, CVS fraudulently omitted that it had lost certain revenues in its pharmacy benefits segment. Around the same time, CVS misled investors on an earnings call. The company stated that there was a slight improvement in its retention rate (a metric used to compare pharmacy benefits management companies) but omitted the fact that it had calculated the rate in a way that concealed its lost business.
The SEC also alleges that CVS "made improper accounting adjustments that overstated the financial results in 2009 for its retail pharmacy line of business." When it acquired Long's Drugs in 2008, CVS improperly reduced the value of the property in the company's drug stores down to zero, and then reversed $49 million of depreciation on the assets, the SEC says. CVS failed to disclose the adjustments in its quarterly report, boosting its third quarter 2009 earnings. If the company had done the accounting right, third-quarter earnings per share would have been about 17 percent lower, according to the SEC.
The SEC is charging CVS's former retail controller, Laird Daniels, with related accounting violations, saying he "orchestrated" the improper accounting adjustments. Daniels will pay a $75,000 penalty and be barred from practicing as an accountant for an SEC-regulated company for at least a year. He didn't admit or deny the allegations, but he agreed to an order that he "willfully aided, abetted, and caused violations by CVS of the reporting, books and records, and internal control provisions of the federal securities laws."
CVS neither admitted or denied the charges (which means that it simply acknowledged the facts). The settlement is still subject to court approval.
"In the bigger realm of settlements at the SEC, I  suspect CVS was happy to get out of this,"says Todd Cipperman, CEO and founder of Cipperman Compliance Services. "I'm sure they're not happy to pay $20 million, but I'm sure they're happy to put this behind them without having to admit wrongdoing."
Cipperman says the CVS settlement offers broader lessons for companies. For one thing, the SEC is playing hardball. "The enforcement division, and Mary Jo White specifically, has said it is looking at accounting issues very closely on the examination and enforcement front," Cipperman says. "They are very concerned about accounting issues." Indeed, in a January speech, White said that ferreting out accounting fraud and improper disclosure is a priority for the commission.
Cipperman says companies should have internal processes to ensure its disclosures are accurate. "What often happens is the lawyers are writing disclosures and some business issue occurs and no one connects the two," he says. "And that certainly can happen in situations like this where the allegation has to do with a particular piece of revenue." A company should also have enough internal controls that several employees are checking the work of the finance team, he said. It's unclear whether CVS had such controls.
Photo credit: Wikipedia user Ildar Sagdejev